Of all the addresses in the city, Lee Circle is quite possibly one of New Orleans most interesting and cherished spots. The Circle is home to one of the best views of carnival as well as one of the most trafficked thoroughfares in town. In the center of it all is The Hotel Modern which has become just as much a landmark property as The Roosevelt Hotel or The Monteleone. What The Hotel Modern lacks in capacity and age, it makes up for it in it's millennial approach to everything they do.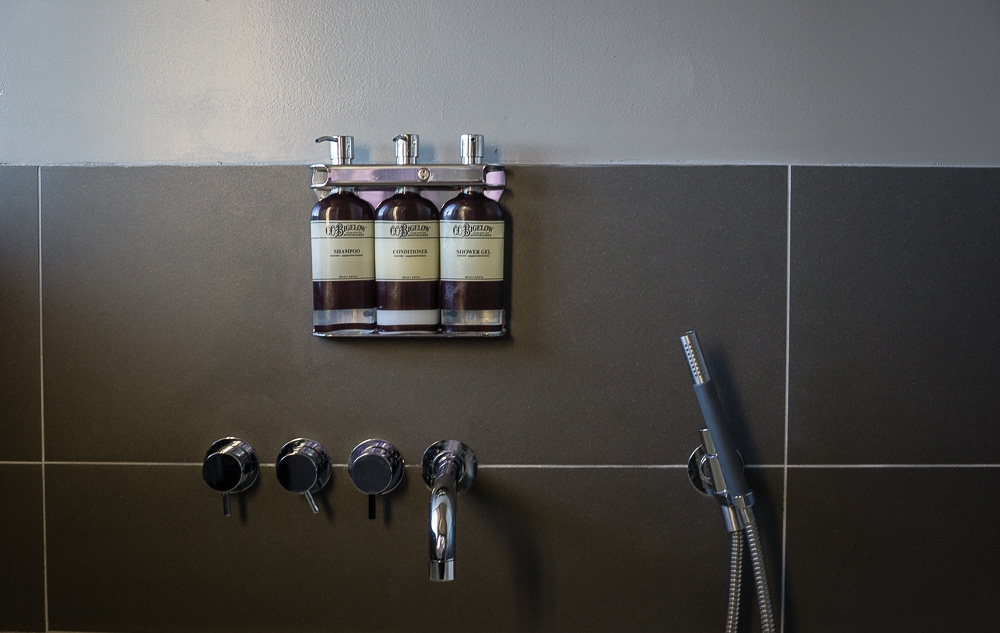 ---
Here's a snippet from their description of the hotel:
"The Hotel Modern New Orleans welcomes you. Upon arrival, you will be greeted with complimentary drinks in our lobby and escorted to your room just as if you were staying at a close friend's guesthouse – there is no front desk or lengthy check in process. Our 135 comfortable rooms were designed in-house with a modern eclectic aesthetic that mirrors New Orleans' juxtaposition of Old World charm with New World diversity."
Just as the process is described above, it's those little modern tweaks that really standout. It's comfortable without being palatial, the front desk is there, but it doesn't hit you over the head. Thankfully there was no lengthy check in and as you'll see below, the rooms are comfortable, thoughtful, and super spacious. The modern amenities are expected, especially based on their namesake, but it's in the details where your stay will shine. The bookshelf in the room was well stocked with some pretty great literature, the bathrooms were spotless and spacious as well, and the furniture was also thoughtful and well-placed. To be honest, the coolest feature besides the view of the city and General Lee was the little metal cart that was by the bed which made eating breakfast in bed much less wobbly than ever before. The simple things right?
There's a few other things left to mention before you check out the pics. The Hotel Modern also houses one of our favorite restaurants and recent feature Tivoli & Lee (click here to read that feature), as well as award winning lounge Bellocq (from the same great folks behind Cure). All in all it was a great stay and has become one of my go to hotel recommendations.