It's official, Sylvain (625 Chartres St. New Orleans LA 70130 / 504.265.8123) and I are now going steady. I've found THE restaurant in which I will become a regular and here's why…
Within 2 visits in the last month or so, I've waxed on and on to friends, family, and just about anyone who will listen, as to how impressed I was with everything. The food, service, and ambience are first rate at Sylvain. To be honest, it's very rare that I feel this way about any establishment.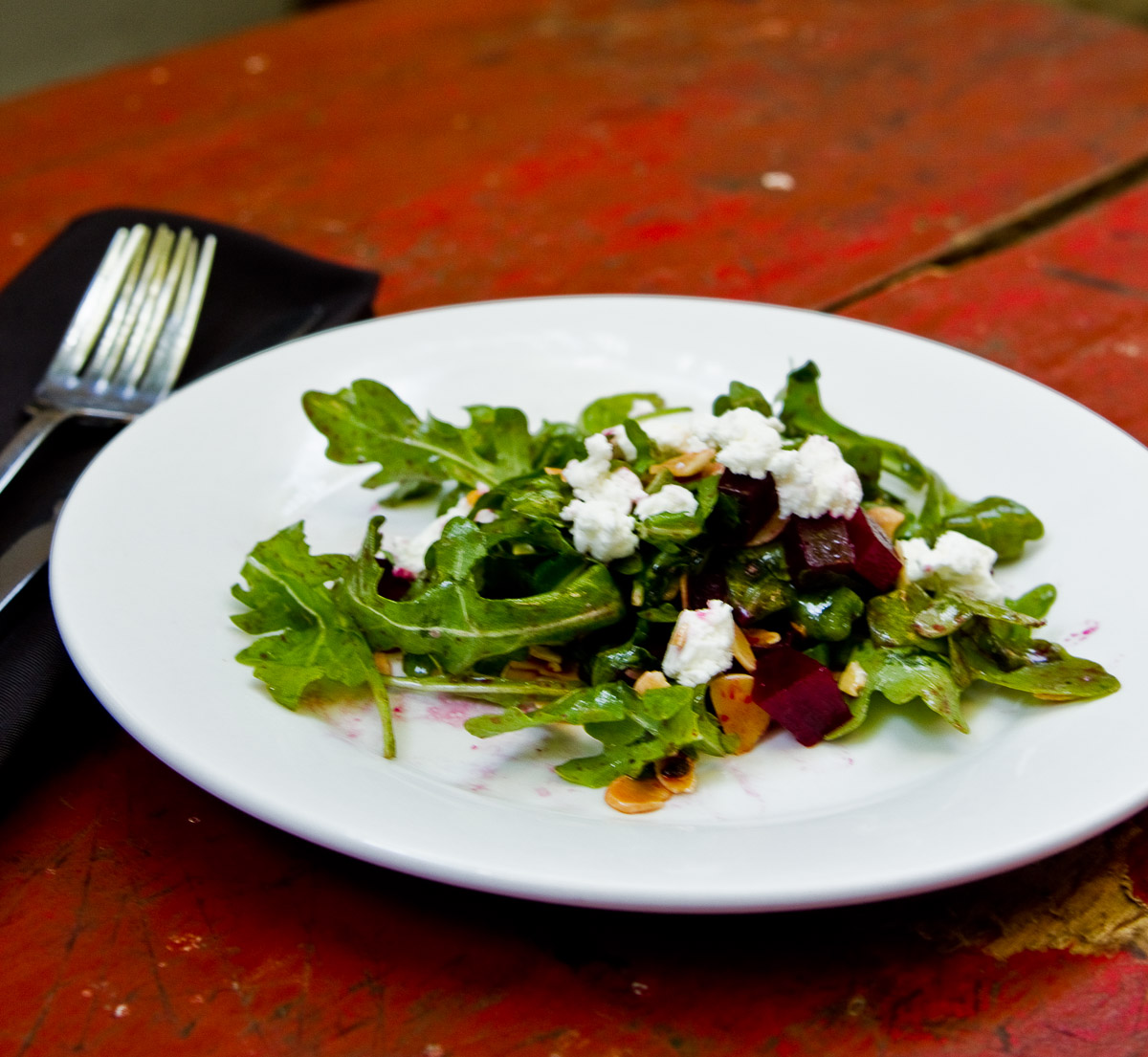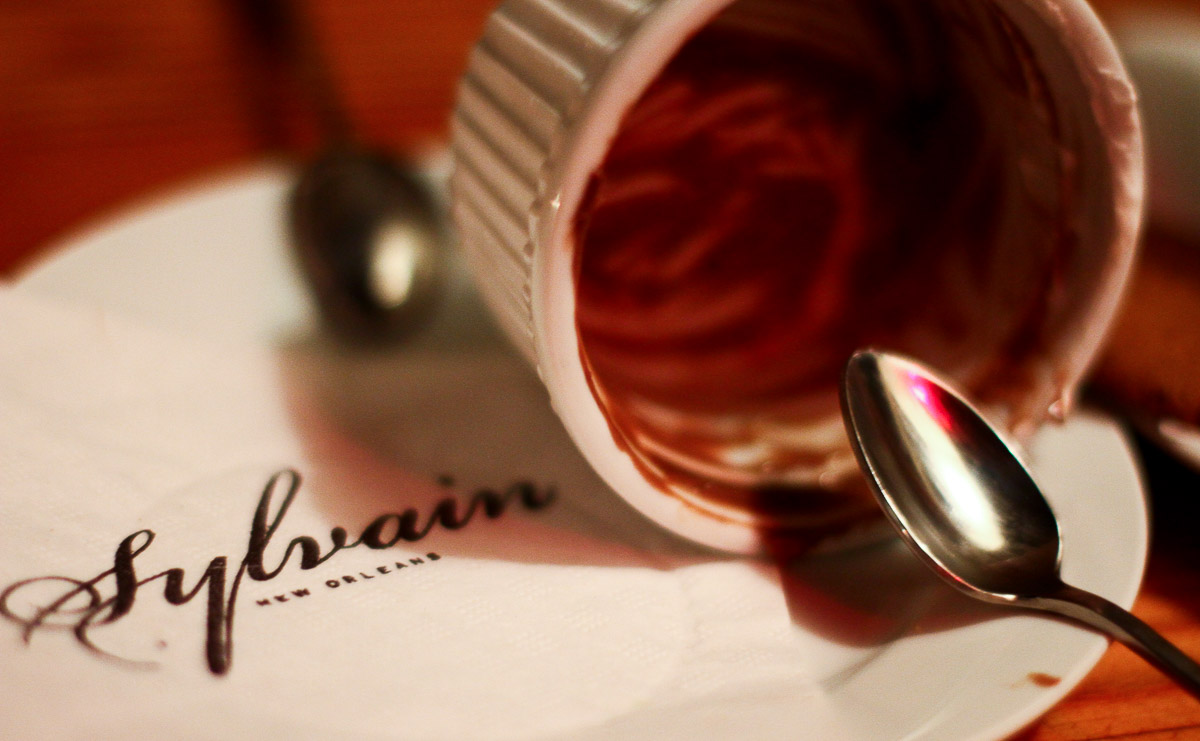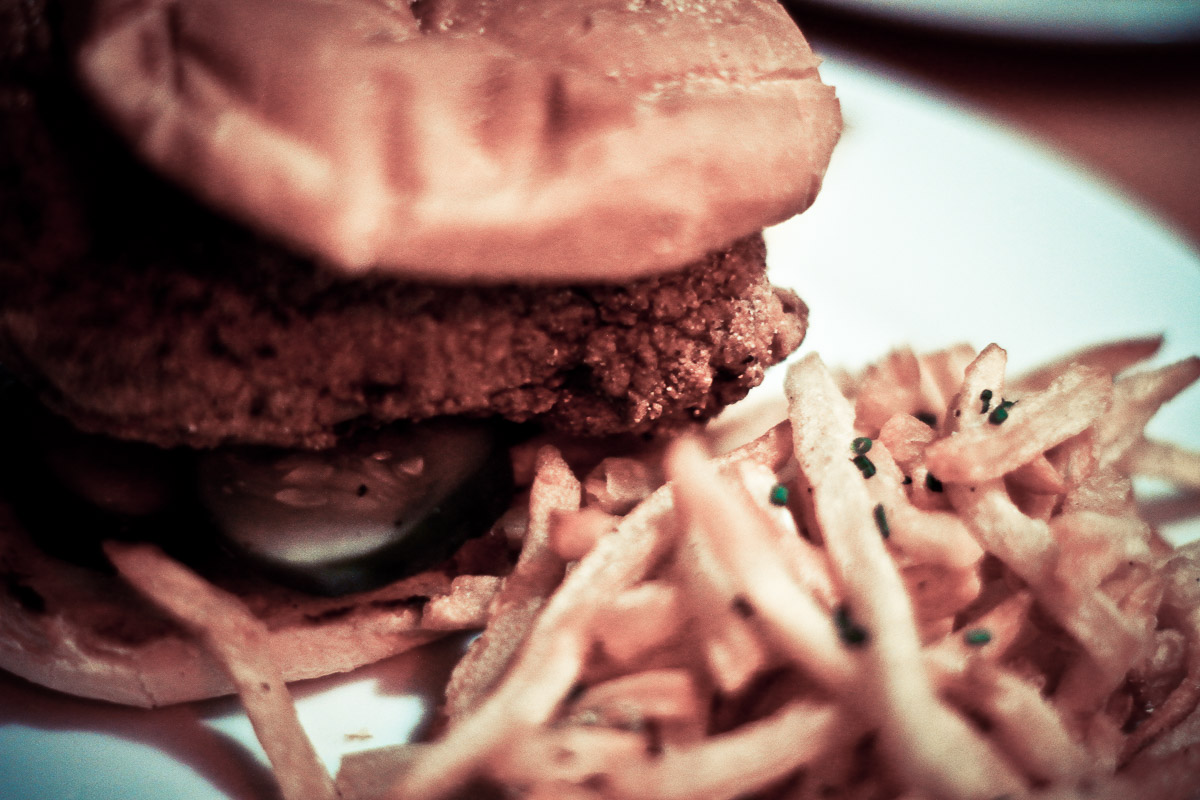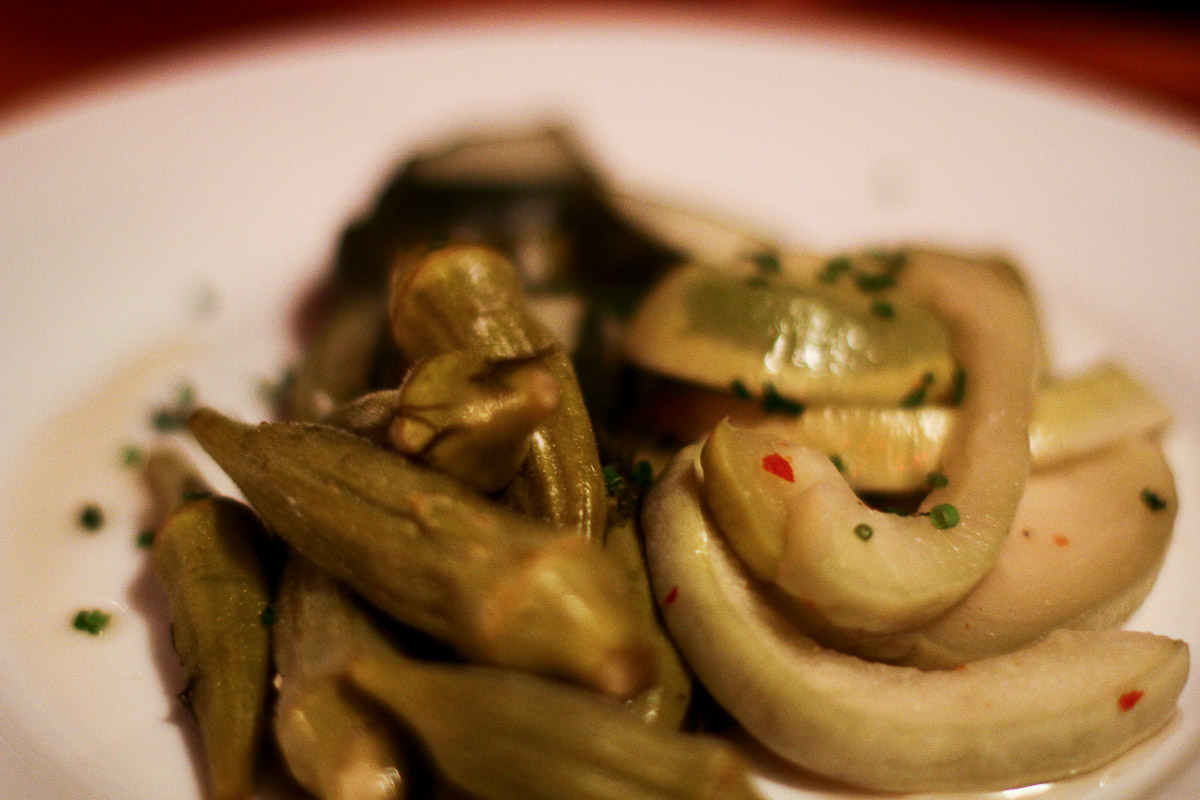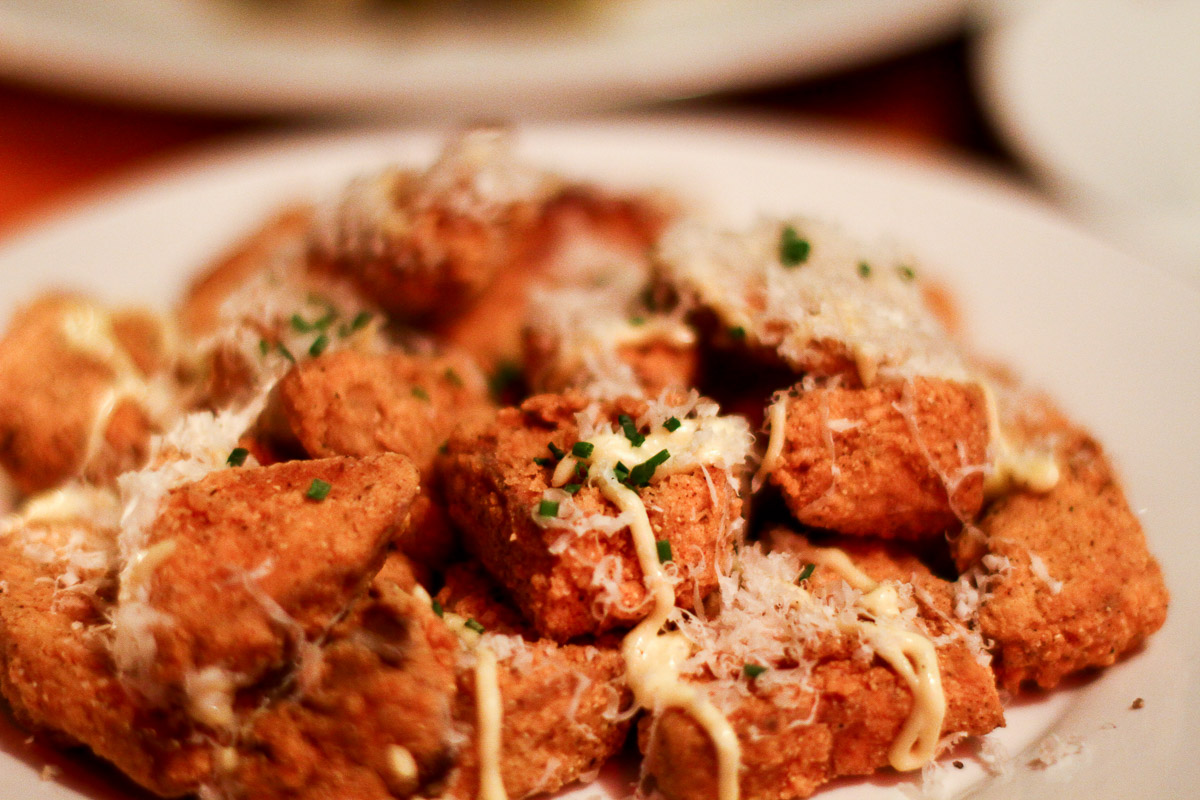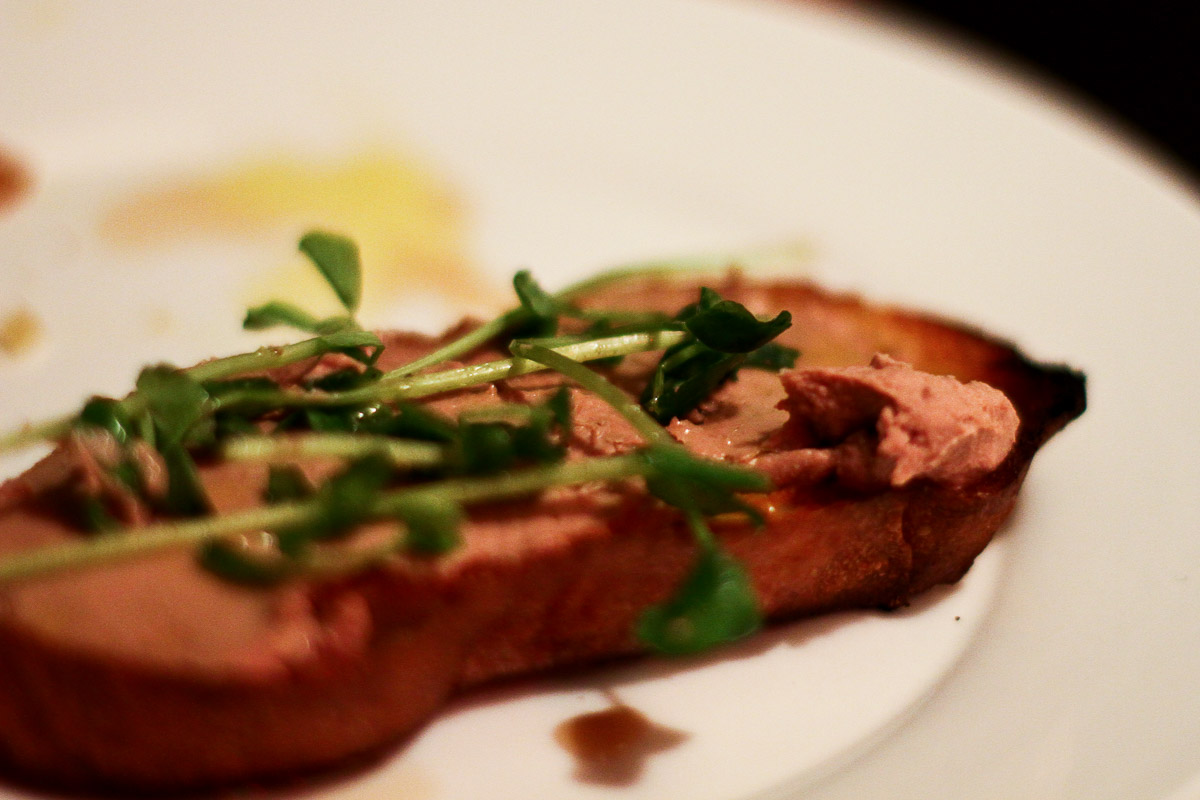 Sean McCusker and company have created a superb experience in a space dating back to the early 1800's when the French Quarter was just beginning to take shape. The windows facing Chartres street have the Sylvain logo hand painted on each side in very old school this- is- the- real New Orleans kind of way.
Elegant chandeliers illuminate the interior walls all the way day to the satin polished wood floors. Art is gracefully placed around the space lined with comfortable tables aligned just the right distance apart to give the spot a cozy yet intimate character. Through the side door and down a sleek hallway lies the courtyard adorned with ornate vintage tables along a wall that has said to have been standing since before the Louisiana Purchase.
My first visit to Sylvain was for dinner and forced me to wonder if I would ever eat anywhere else. As I am writing this I can see Samuel L. Jackson as Jules in Pulp Fiction turning to me and responding with "that's a bold statement". I know it seems hard to believe, but hear me out. Here's a brief listing of what I had a my response to them…
Dinner began with a one of kind "Fuzzy Nudge" cocktail which could not have come at a better time in the day. Brisk, original, and certainly thirst quenching. It was more of a punch of fantastic as opposed to a nudge.
The fried eggplant drizzled with fresh lemon aioli and lightly smothered in parmigiano reggiano was the first to hit the table and did not fail to dazzle. The lemon combined with the lightly battered eggplant and fresh parm shreds couldn't have been done better.
Next up was the chicken liver crostini. I've had liver sparingly in my life mostly because it's never really done very well. Except this time. Spread generously over the crisp and lightly buttered crostini, the chicken liver had the consistency of hand made peanut butter.
Finally, to round out the starters, the pickled vegetables arrived in perfect time. The mirliton, pickles, and okra arrived fresh and well…wonderfully pickled. I was left wanting more and had never in my life had mirliton quite like that…
For Dinner :
I had heard so much about the "Chick-Syl-Vain" sandwich, it was already decided that's what I would be having. Even though I was destined to dig the sandwich, there were at least 8 other items on the menu that gave me second thoughts.
The perfectly fried chicken breast sat in between freshly toasted bread and covered in Sylvain's own house made pickles. No special sauce or spicy dollop was needed to make this sandwich sing. Their house cut fries came delivered on the side and truly gave the chicken a run for its money.
For Dessert :
I finished the meal off right with a Sylvain float made with Abita Root Beer and a Chocolate Pot De Creme which put me straight into food coma.I have to admit, my experience at Sylvain did not end after one meal. I was truly blown away by my first experience I had to go back just to make sure it wasn't all just a dream.
So I returned for weekend brunch and my first visit was not a fluke. The mimosa I had would give any New Orleans restaurant a run for its money. I started off with an arugula, beet, goat cheese, and white balsamic vinaigrette salad finished with toasted almonds and was already feeling pretty good about my choices.
For my main course I chose the fettucini alfredo and pancetta pasta. I found the pasta to be perfectly al dente, closely coated in alfredo and finished with one my favorite italian meats in pancetta. Just fantastic. I tend to lean toward the Italian side of things when it comes to food, and this is one of the best pasta dishes I've had in a long time.
It has taken me several days to put together my thoughts succinctly after the 2 great experiences I've had at Sylvain. When it comes to food, especially of this calibre, I tend to get overwhelmed with sheer joy it provides. Up until this point no other restaurant has left such an indelible mark quite like Sylvain.