The Hotel Modern's self described moniker "New Orleans' Urban Boutique Hotel" couldn't be any more apropos. Nestled along one of Nola's most scenic vistas in Lee Circle, The Hotel Modern is certainly within majesty. Besides the 135 rooms, the hotel is also home to the ever popular bar Bellocq, as well as our latest feature, the restaurant Tivoli & Lee ( 936 St Charles Ave, New Orleans, LA 70130 / 504.962.0900)
Life seems to slow down a bit in certain places around town. Lee Circle, especially when looking out of the wide and gracefully windows of Tivoli & Lee, is one of those spots. I was fortunate enough to snag a window seat when I visited Chef Marcus Woodham's latest outpost, Tivoli & Lee. The view was as intimate as the interior, and almost required subtle reflection. The streetcar subtly dragged right in front of my eyes at I sipped my "Creole Sour".
Below are the highlights from the night. As most begin, my evening started off light with the salted cod cake paired so very well with the well pickled veggies. Crunch was everywhere. The beet salad was a contrasting departure from the cod cake, and with the duck tasso, it proved to be a great segue. I truly enjoyed the two starters, but it was the next two dishes that threw me under food coma bus.
Ribs, short or any other length has never been a dish in which I run toward quickly. Marcus's short ribs at T&L is one of those dishes everyone implores you to try first. Friends raved and I had to digress. Braised in Abita Root Beer, the meat slithered off the rib with very little effort. That's certainly expected, but it was drenched in flavor. I have to admit, I found myself pushing the glazed baby root vegetable to the side as I forked equal amount of tender rib and spoonbread. Let's paint the picture here..so basically the insanely tender and root beer braised meat drippings drenched a bed of cornbread. Yep, pornographic indeed. I love the pomp and presentation of the toppings, but it's what's under that mattered. All in all, devine.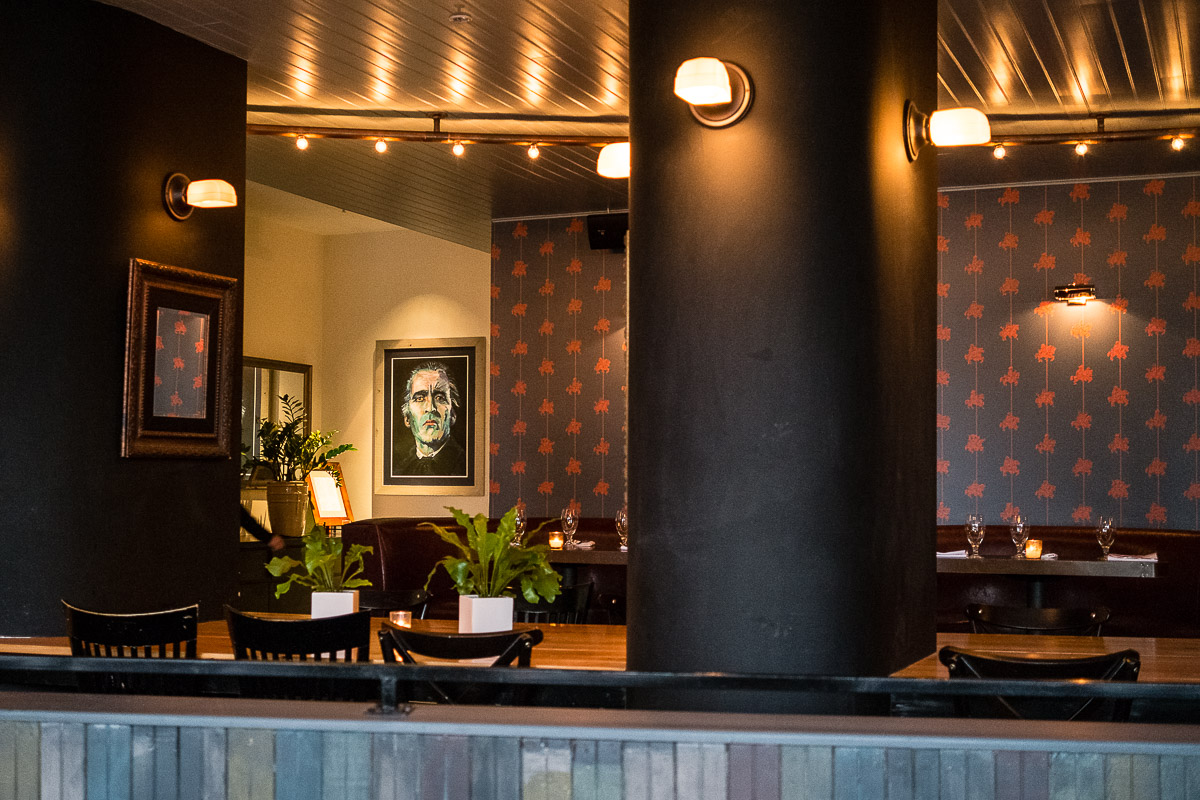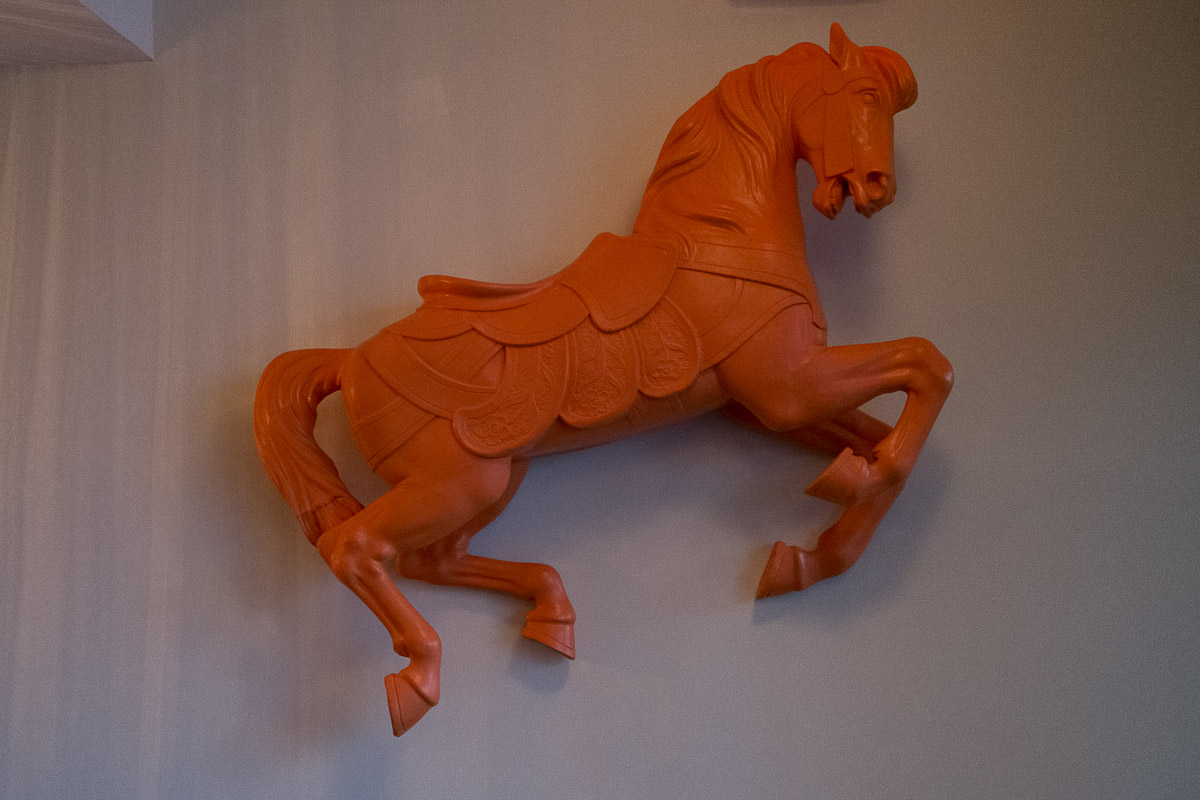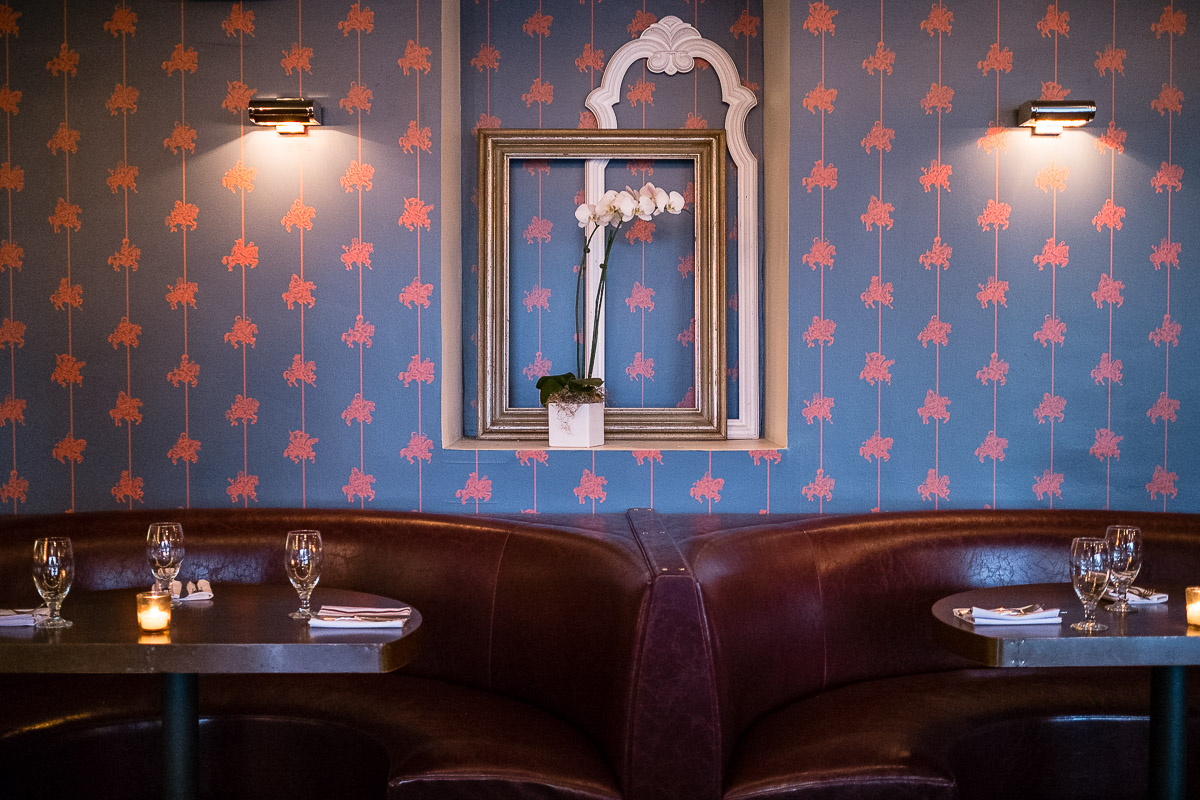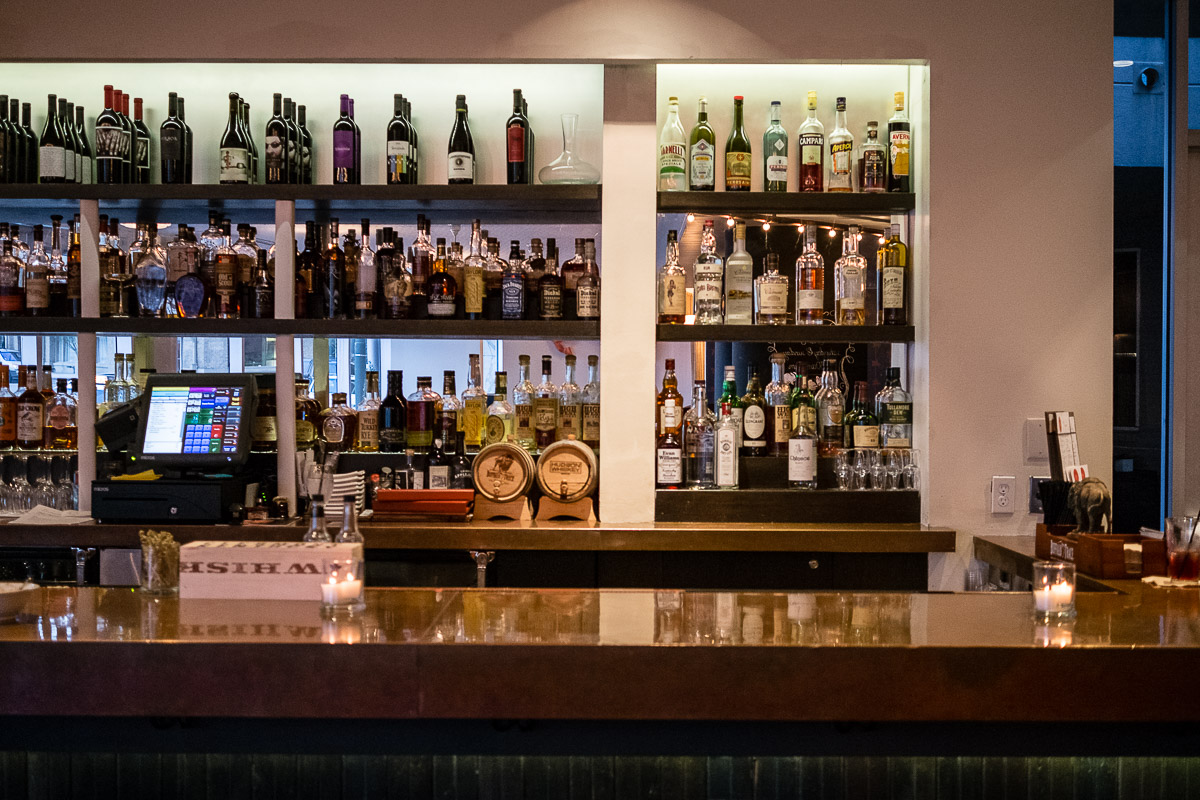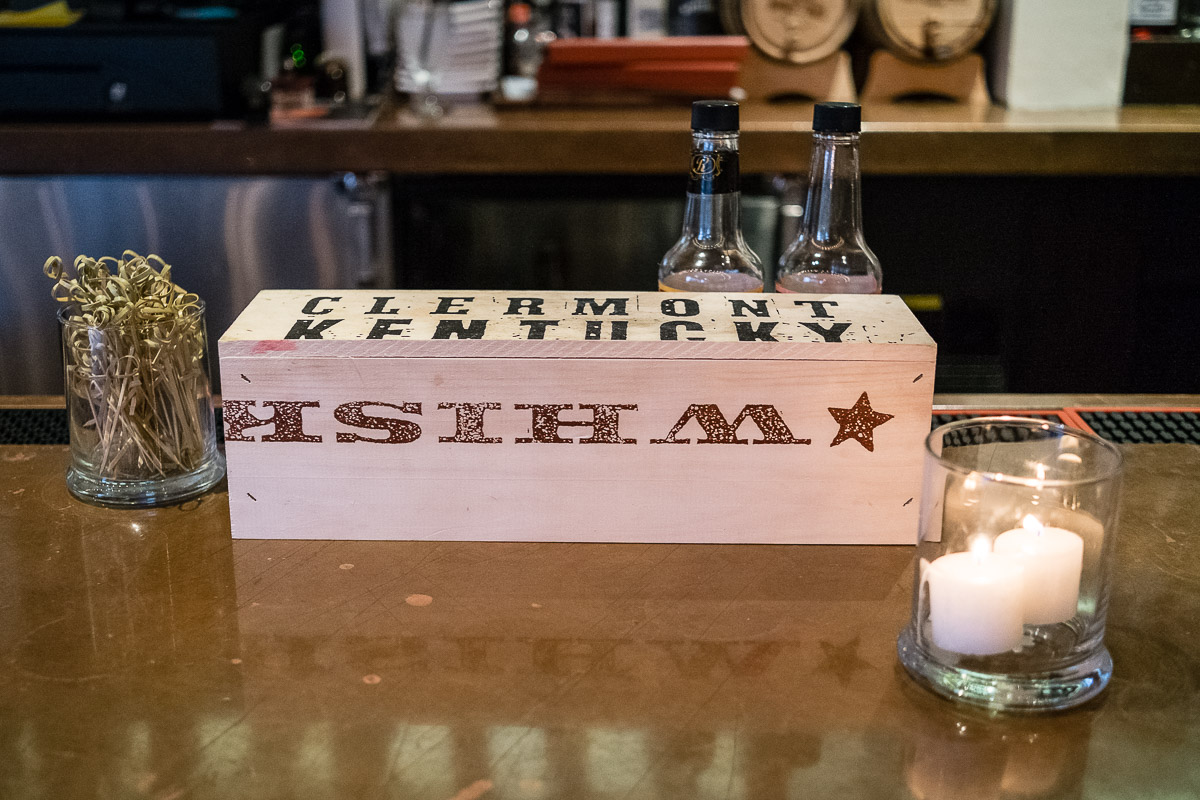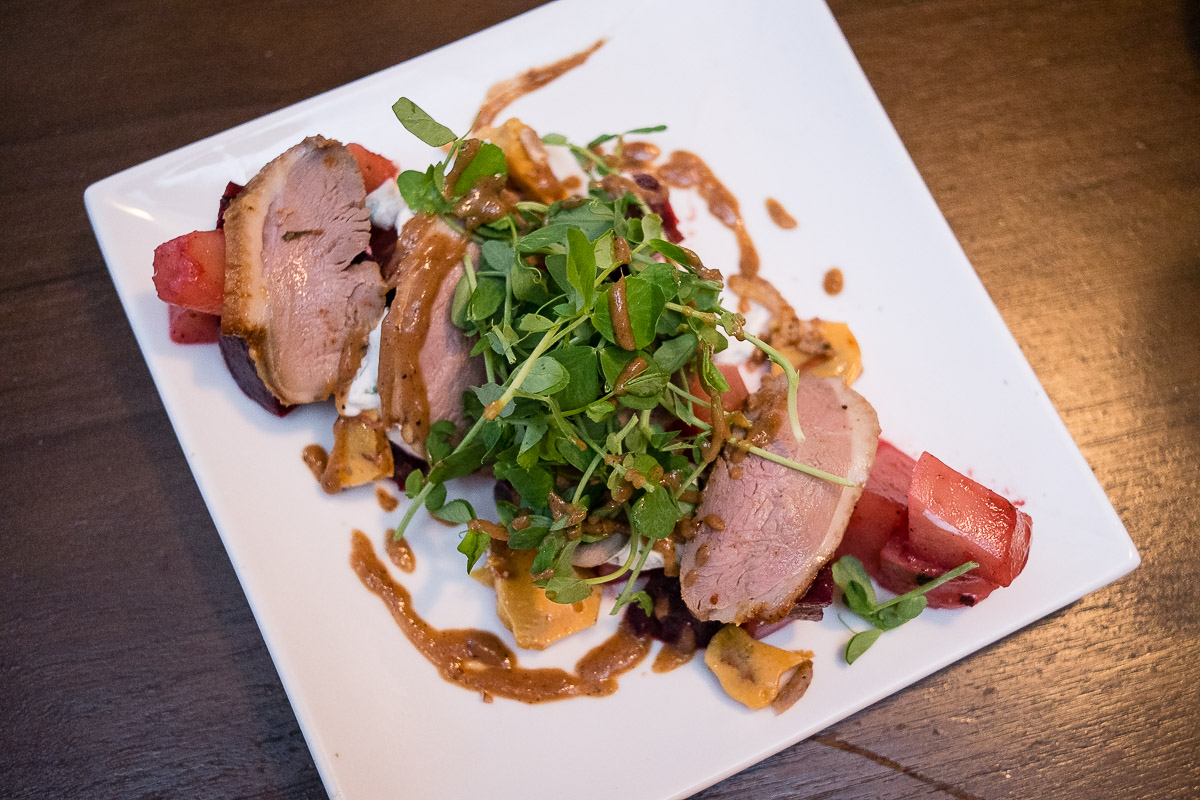 Last but not least, I ordered a bourbon and soda as I waited to for the finale. The crescendo that was dessert requires a few photos and short description. You already know it's bad-ass, and it must be ordered. Fried sweet potato fritters, drawn and fired marshmallow, and coffee ice cream. See pics below, trust me on this.
The experience I had, as you'll see below, was superb. The staff was as approachable as the food, and made spot on suggestions from app to dessert. The night ended at the bar with a bourbon or two, good conversations from locals and beyond, all along the low and slow majesty of Lee's Circle.
Here's what I had
Drink — Creole Sour – Bourbon, Creole-Spiced Acadian Honey, Lemon + several bourbon & sodas
App — Cod cake and salted radish.
Salad — Beet Salad – Herbed ricotta, duck tasso , Good Foods bitter greens, roasted shallot vinaigrette, pecan brittle.
Entree — Short Ribs – Abita root beer braised, spoonbread, glazed baby root vegetable, blue cheese and horseradish mousse.
Dessert — Fried sweet potato fritters, drawn and fired marshmallow, and coffee ice cream.