"This dinner will never happen again" is the one statement that sticks with me from the video below explaining the true purpose behind Dinner Lab. Less than 3 years ago, founder and Nola stalwart Brian Bordainick, set out to create a unique dining experience based in and around New Orleans. His culinary epiphany has seen a meteoric rise and expansion to other foodie towns like Nashville, Chicago, San Fran, New York City, and Atlanta in which I'm sure they don't serve Dirty Bird. Below is their mission statement in motion…
I was thrilled to have taken a seat at one of the well sought after tables at Dinner Lab NOLA. The dinner was being held in a sparse yet intimate warehouse off of Tchoupitoulas and was set to feature the Ecuador Highlands cuisine of French trained Ecuadorian Chef Octavio Ycaza. Currently sous chef at Rio Mar Restaurant, Octavio was proud to share his "people's" food.
I have to say the experience certainly mimics the intro video above. People from all walks of life sat down randomly and came together over a fantastic and unique dining experience that will never be replicated. The folks I sat around were a great cross-section of new comers as well as regulars to the scene. With each bite, I made it a point to take in the reactions of the others. Eye glints, oohs and ahs, as well slow motion eyes closed devouring of each course were just some of the involuntary reactions to the dishes Chef Octavio sent out.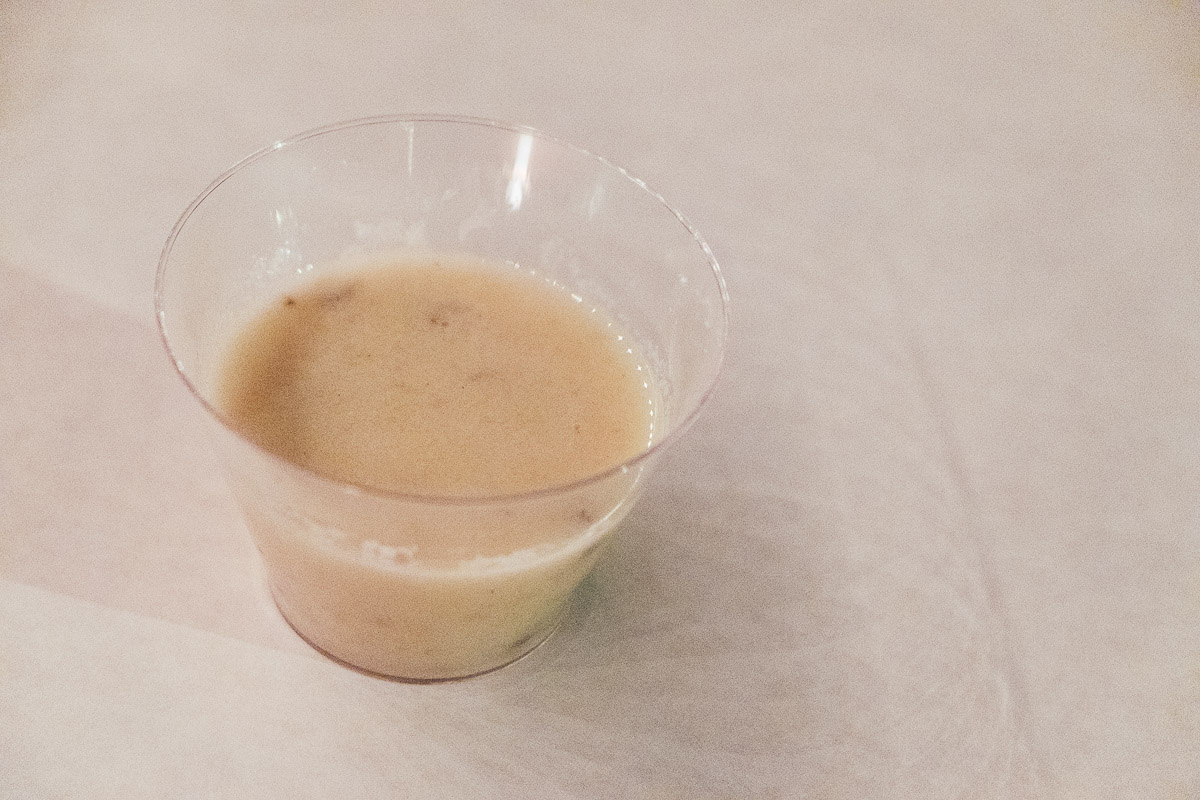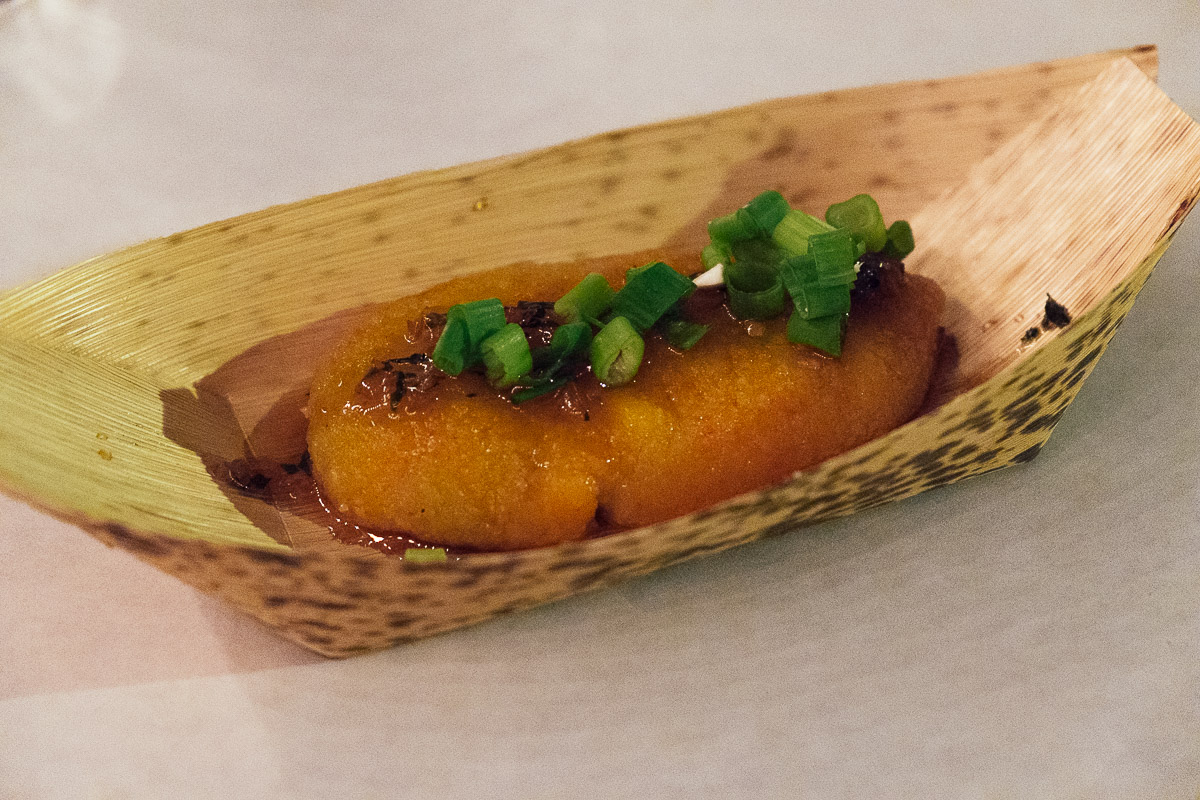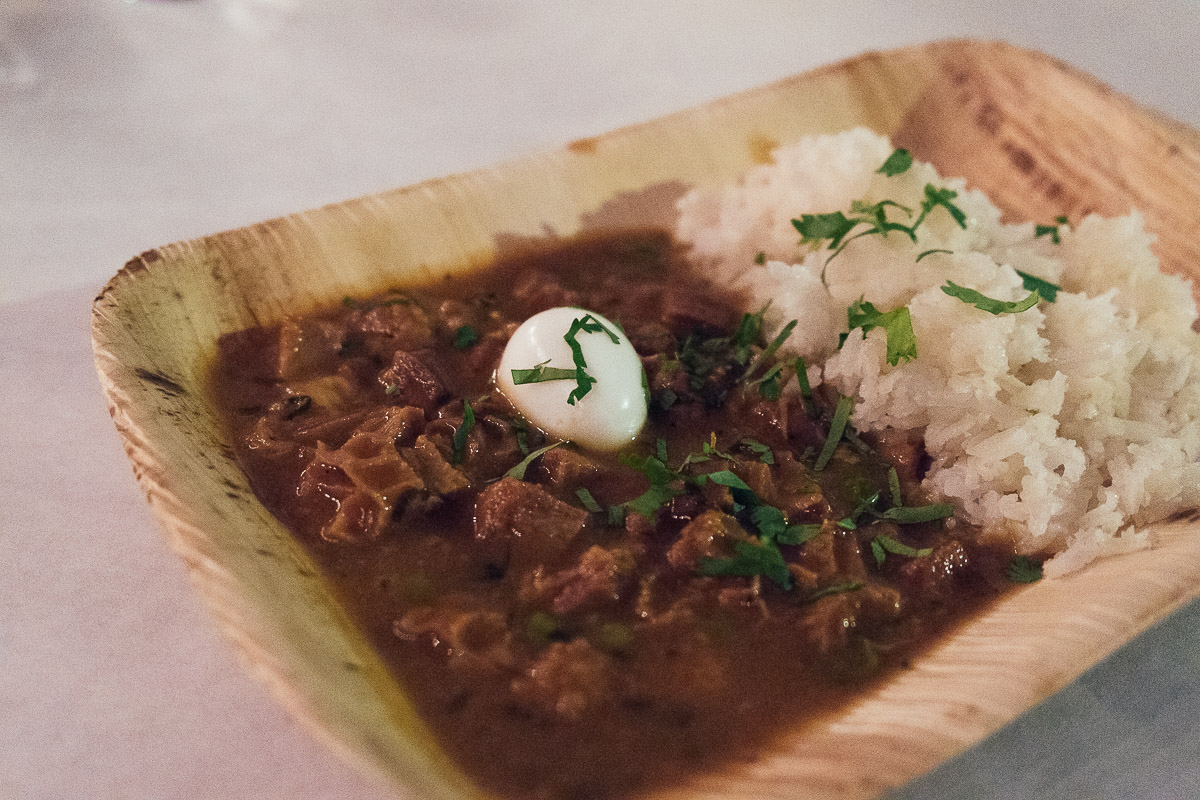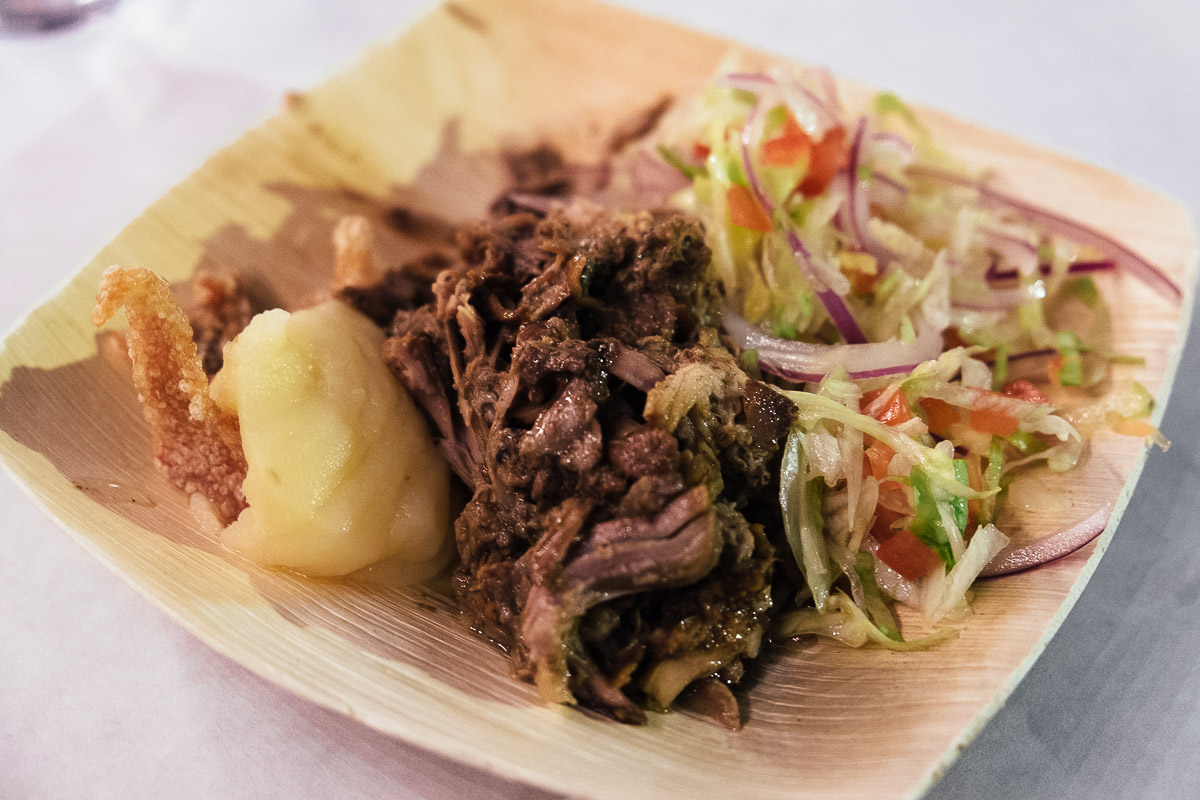 For me, I honestly didn't know what to expect from the food. I stepped out of my comfort zone for the most part, especially with the stewed tripe, and was quite surprised as to how much I enjoyed it. The pairings and pace of the dishes were inventive and well done.
Highlights included : Muchines / crispy yuca fritter | farmer's cheese | scallions | local honey, Hornado / roasted suckling pig | fermented cabbage & tomato salad | potato puree, and Maduro con queso / ripe plantain | aged cow's milk cheese. The food is certainly a huge part of what Dinner Lab is all about, but at a higher level it's also all about the community and people coming together for a once upon time foodie experience.