It's nearly 6,400 miles from Karsno, Russia to New Orleans, LA. New Orleans based contemporary painter/designer Olesya Robison could not be more at home. After successful corporate creative pit-stops, Olesya has officially come home Nola to live, create, and share her imagination and vision.
I visited with Olesya a few weeks ago in and around her Bywater studio, and I could not have been more impressed. I'd seen some of her work, especially her most recent series of paintings floating around Instagram and the like, but had no idea what to expect of both the work and the artist.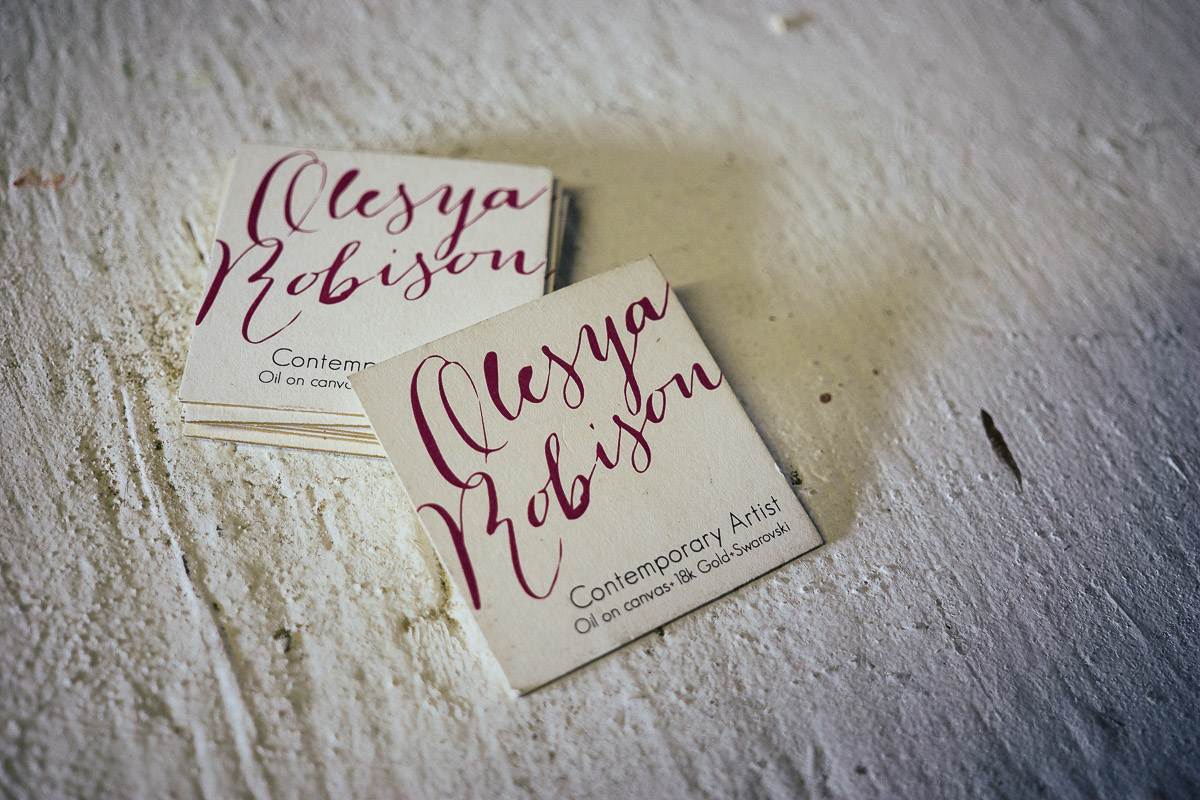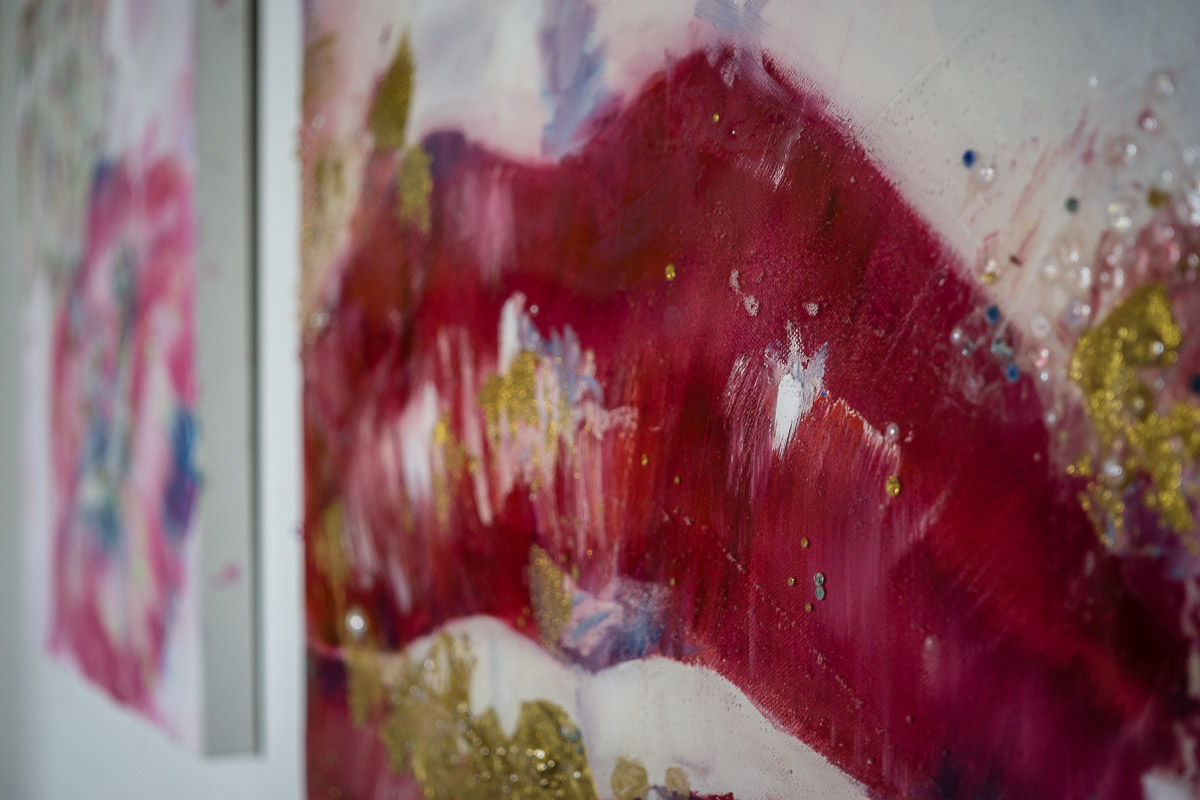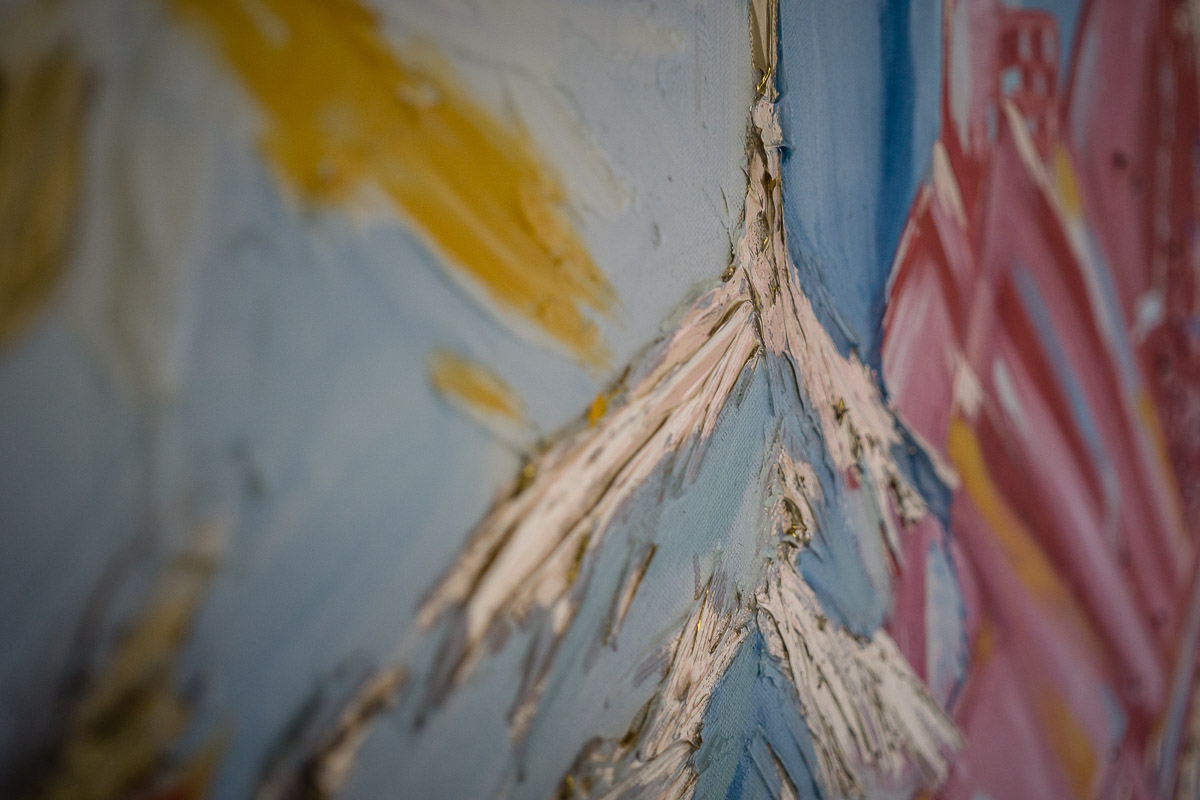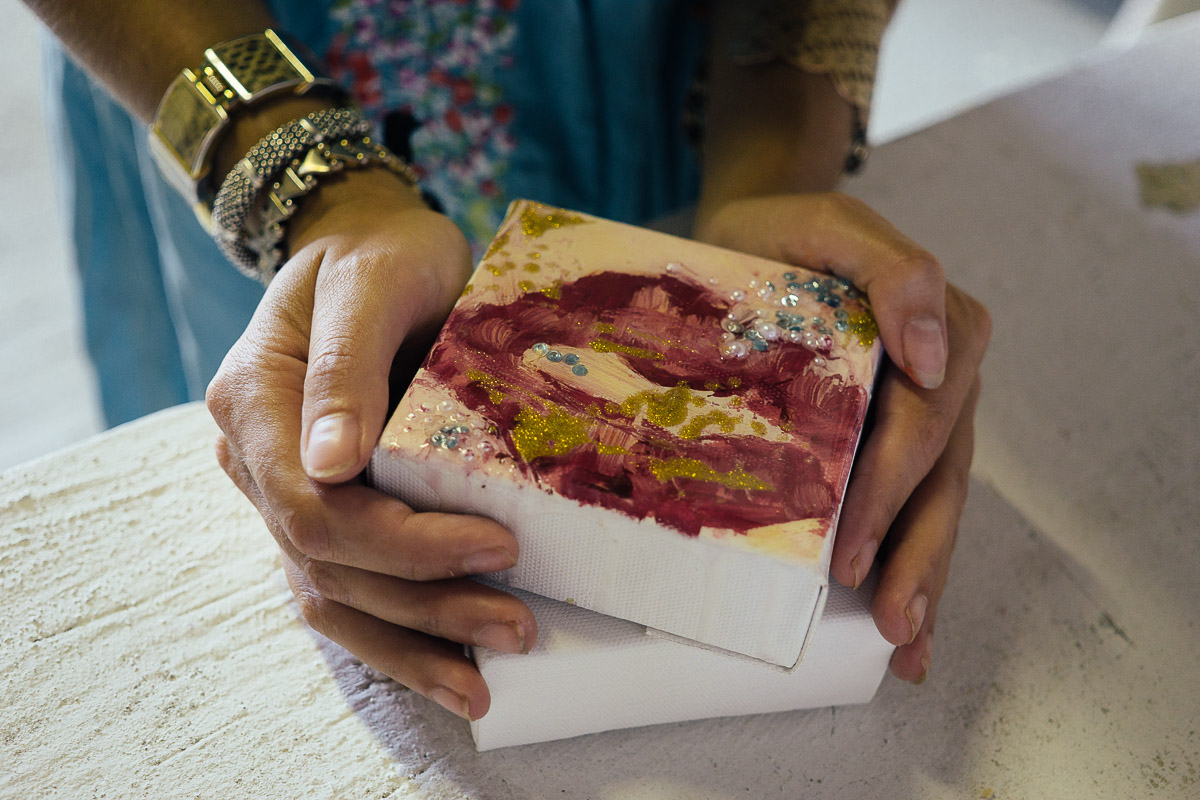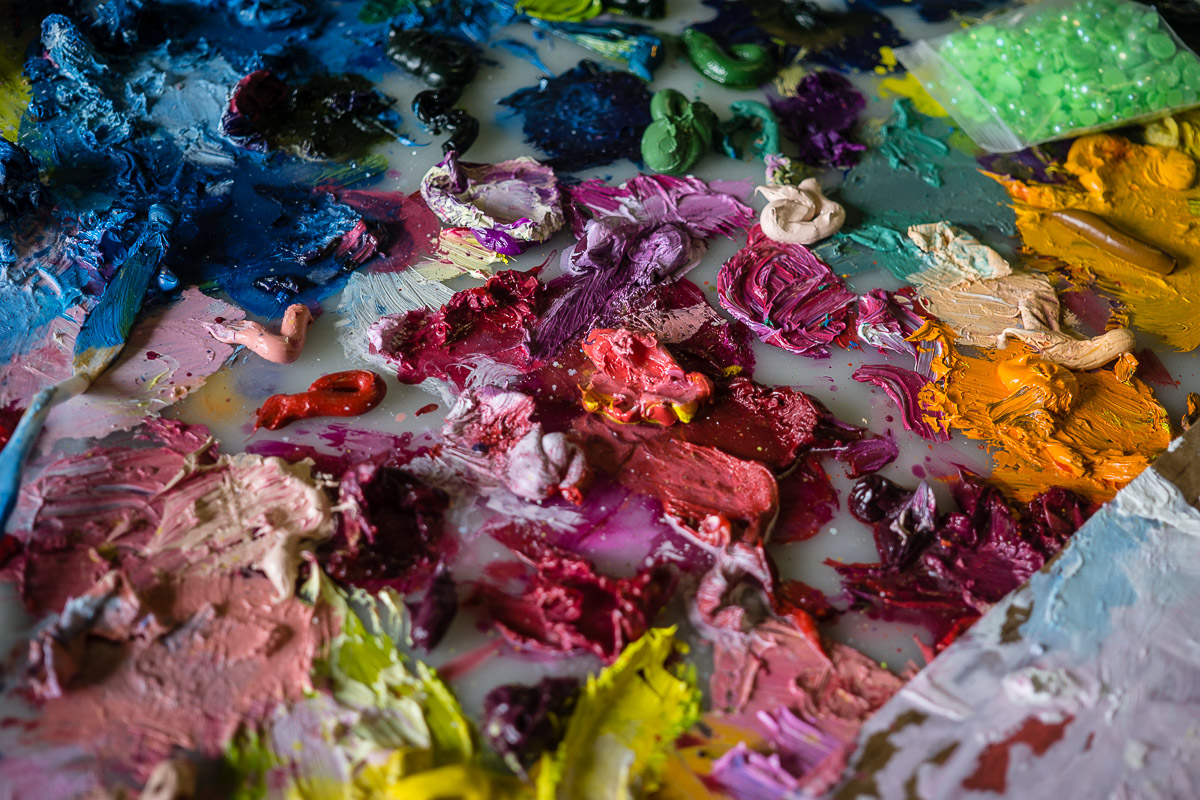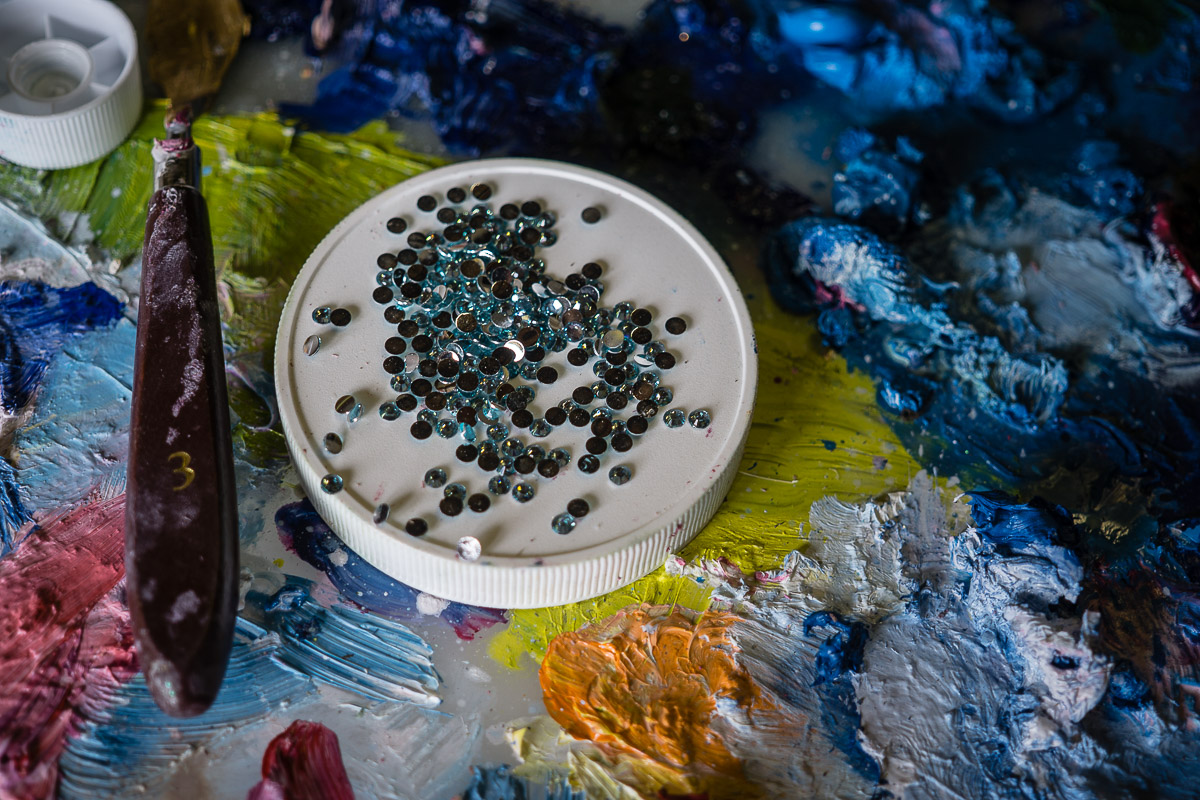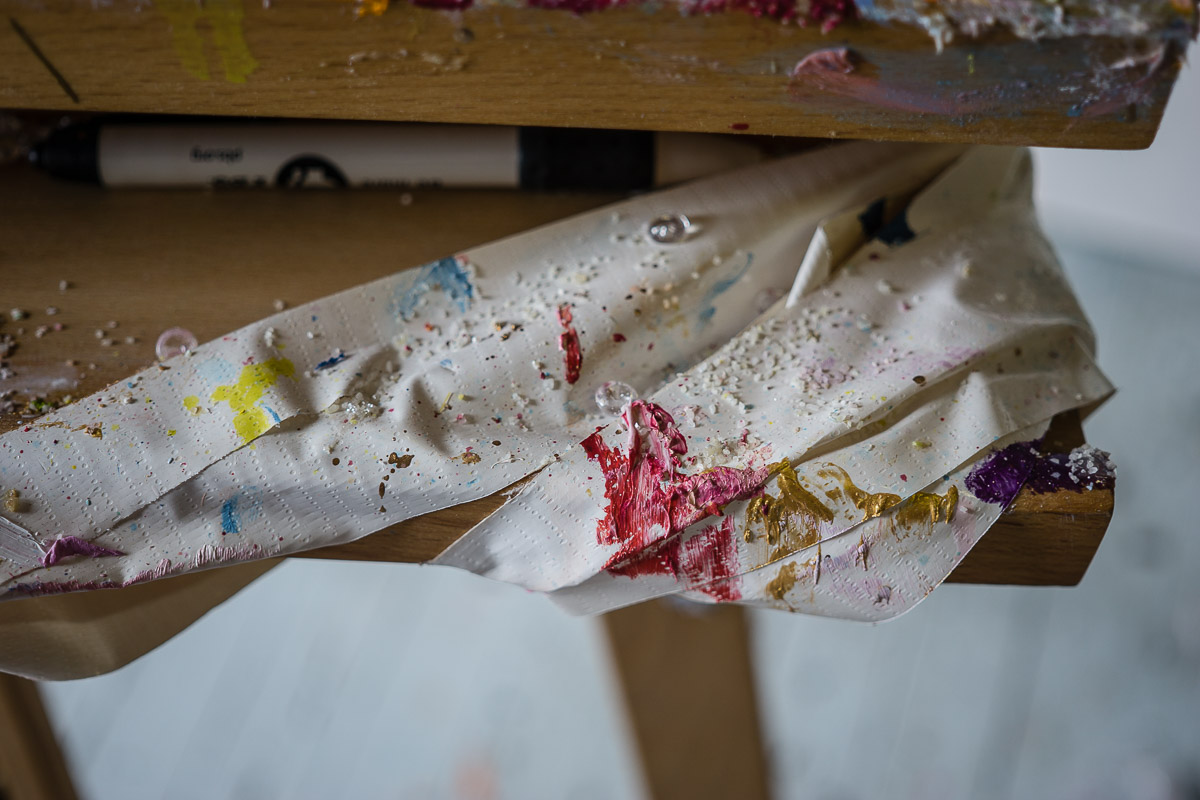 Her work hung in her very well organized and worked-in space, varies in size as well as subject matter. Paintings, as with anything that has any sort of dimension, is the hardest to photograph and portray it's true qualities. This certainly rings true for Olesya's pieces. The vivid impasto created by combinations of beads, 18k gold paint, and Swarovki crystals, has nothing on the inspired resin that covers each piece. It's as if you were looking at the pieces through a retina-display. Vibrant and detailed, each piece's topcoat shimmers and vibrates
Olyesya finds comfort in New Orleans, and seems to have found it an infinite source of inspiration. Her work is part of the Ogden Museum's #lacontemporary collection, and is on display till 9/28.