I've been spending a lot of time in the Bywater/Marigny area for a reason. It's quite possibly the most genuine and intriguing area of our city with just a hint of mystery. Some of my favorite people, places, and things to do are in what some people consider the next area in New Orleans to blow up. I agree with them…
Lately I've been craving mind-blowing toe curling baked goods and this week my search began with bagels. Cake Cafe (2440 Chartres Street New Orleans, Louisiana 70117 / 504.943.0010) has always been known for their sweet confections, wonderful lunch sandwiches and salads, and most importantly their staff. I've been several times and had always been instantly polarized by their divine cinnamon rolls. This time I went into Cake Cafe on a mission to give their famous homemade bagels a shot.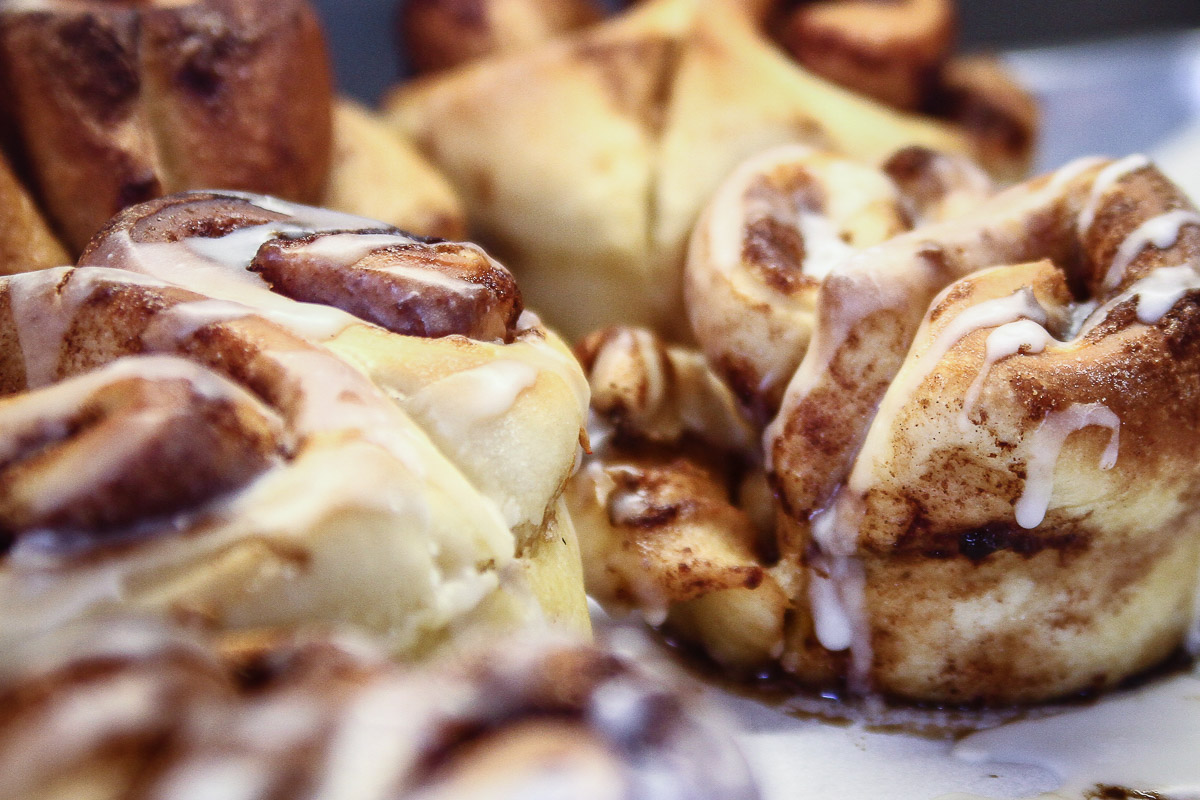 I crowdsourced a bit on Twitter and the like to try and narrow down my search for the crunchy and chewy carb delicious delicacy. Overwhelmingly, the response was Cake Cafe had the best bagel in town. So I obliged and drove over. It could not have been a more beautiful day with highs in the mid sixties. I shuffled through the door and proceeded to the front counter. Familiar faces popped in and out of the kitchen and a familiar face quickly greeted me with a smile and a warm welcome.
Everything looked fantastic in the case, but my eyes and stomach were at full attention on the everything bagel all by it's lonesome. Accompanied by fresh house made ham and a small generous block of cream cheese I fixed up my cup of iced coffee and sat for a minute to take it all. I'll get to the deliciousness of the bagel, but I was most impressed with the vibe I was getting from the place. As the breeze seeped in through the wide open doors, folks quickly and periodically received their orders. Each plate was greeted with a pause and piqued interest. You've seen the look…the Wiley Coyote salivating kind.
My bagel arrived and as the breeze passed over the top of my pillow of everything, I received hints of garlic and could see the salt nudged in between the poppy seeds.
Heaven.
Perfectly crispy, I first spread the cream cheese generously over each half and then followed it with their house made strawberry/raspberry jam. The bagel was still a bit warm from toasting and I proceeded to indulge. I was a bit surprised and taken over a bit by just how good it was. I was not at all expecting the explosion in my mouth from such a simple thing. The outer crust was super crunchy, but not roof-of-the-mouth crunchy. The inner parts we chewy yet not gooey. The cream cheese and jam offset the salt and garlic on top via epic proportions.
I'm totally a creature of habit and always have cravings for specific items from specific places. Cake Cafe is one of those places and when I think about having a bagel, I will never think of another place. NYC bagel folks, eat your heart out.