In one of the most idiotic retail moves in history, Starbucks pulled out of Lakeside Shopping Center and left their spot vacant until Sucre (3301 Veterans Boulevard METAIRIE, LA. 70002 / 504.834.2277) took over. It seems that smarter + cooler heads prevailed and the space has been transformed into a Mr. Magorium style coffee and sweet delights emporium.
I've always been a huge fan of Sucre on Magazine, but my visits were few and far between and way too infrequent.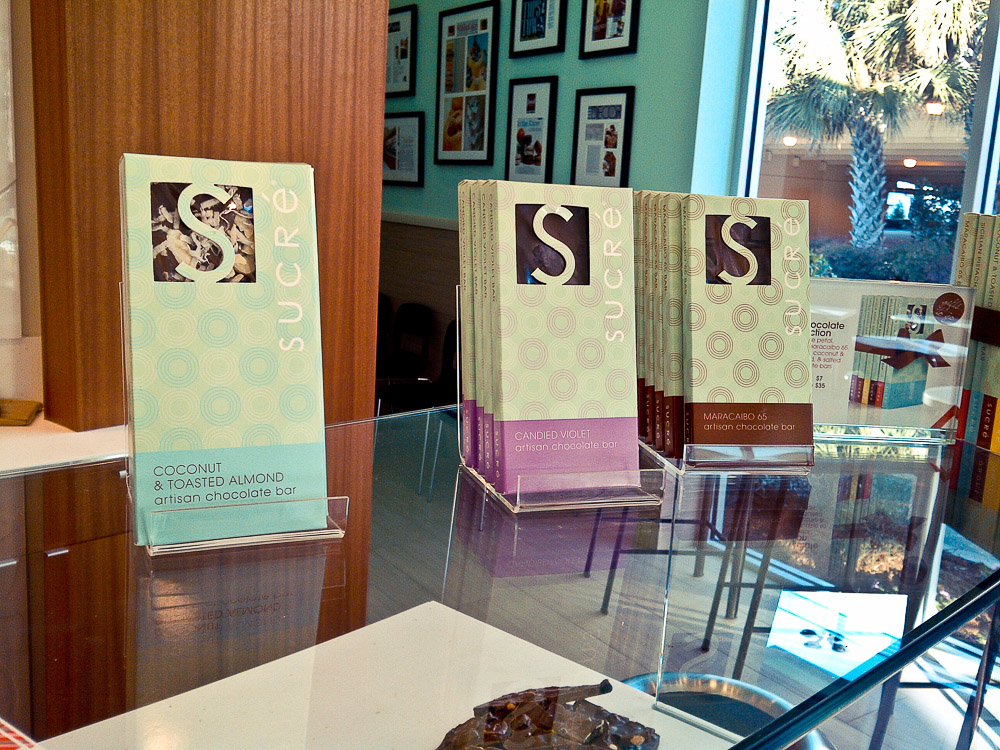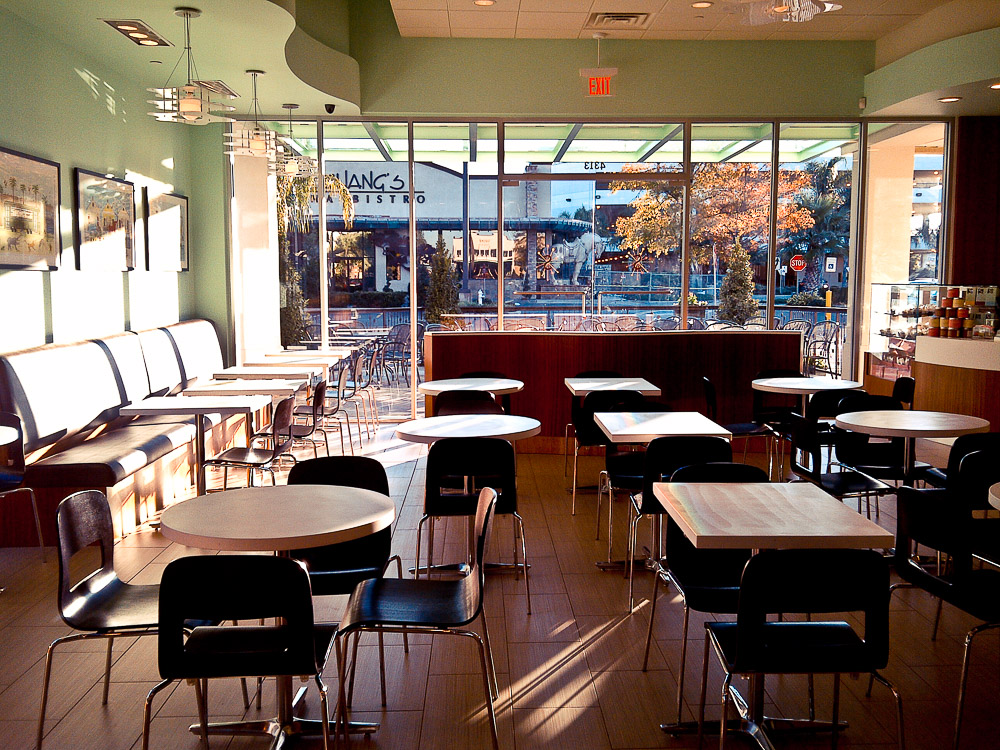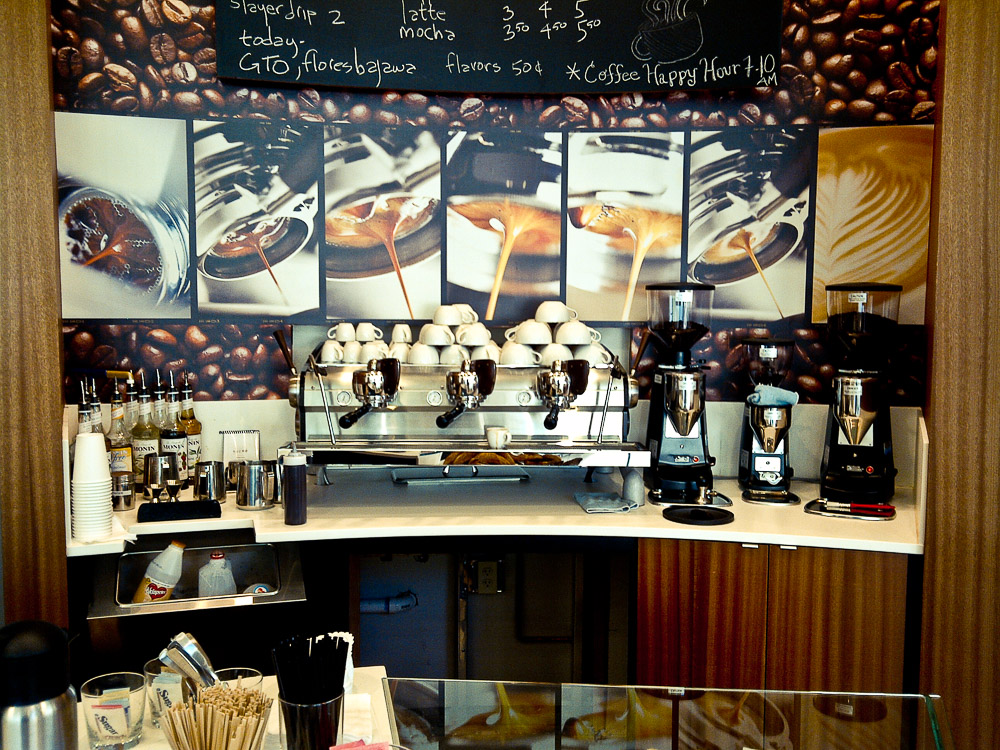 The interior of the Metairie location is a more refined and spacious take on the original while using space I never knew Starbucks had. It is just spectacular in every way. Suffice it to say, it's a wonderland.
I think everyone is aware by now as to what Sucre's core products are. What I was most excited about was having real coffee back in Metairie. As I've whined about on Twitter in the past, Metry just don't got it when it comes to the art of the barista. I can't remember the last time I saw a hint of crema from anyone. There is no automated grinder feeding into an automatic espresso pull machine that feeds just the right amount of espresso into your 8 pump peppermint half caf light foam latte at Sucre. Their baristas prepare each shot with care, use an espresso machine that only 29 other establishments in the world own, and finish your drink with style. On top of that, you are shopping local, it's cheaper than the big green monster, and it's filled with soul.
I love everything Sucre does, including the macaroons and chocolates, but especially the coffee. I no longer have to settle for bunk espresso in Metry, because just like Beck said, Sucre is where it's at.