Without performing an informal Google search, I would venture to say that within the New Orleans metro area there are at least 500+ establishments that serve alcohol.
Needless to say there are lots of options around town to quench your libatory thirst. This week's feature has become one of my favorite spots to wind down and enjoy a few choice cocktails. The LOA Bar (221 Camp Street New Orleans, LA 70130 / 504.553.9550) is quaintly situated within the International Hotel on Camp Street in the Central Business District.
Passing through the threshold of the main entrance, I was lead into the reception area adorned with tons of plush seating illuminated by candlelight and plenty of well placed mood lighting. Burgundy colored armchairs flank the damask printed pillow-top cocktail platform that could easily seat a dozen patrons.
Directly across from the reception desk is the main bar. The well stocked minimalist liquor shelf resides behind a half horseshoe shaped copper wrapped bar. Directly behind the bar is more plush seating aligned with small tables at the lower level leading up to more spacious seating for larger groups.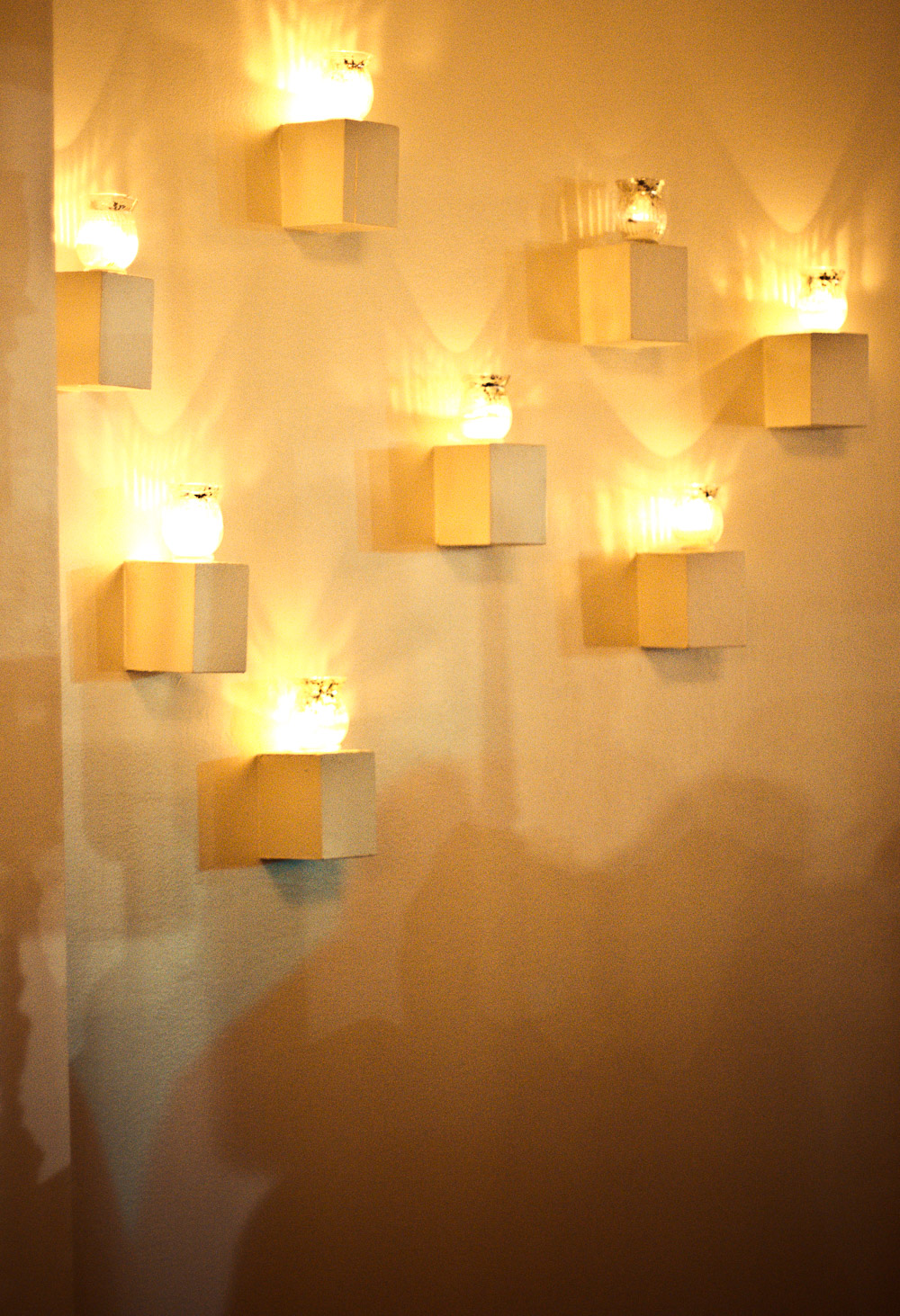 After taking a few snaps, I found my spot at the bar. Greeted instantly, I asked the bartender what the LOA speciality drink was. After passing on a few offerings, I decided on his signature drink…"East Meets West".
Described to me as a rye whiskey/ginger liquor concoction, I may have given him "do you smell what The Rock is cooking?" eyebrow lift, but I conceded. Walking away he introduced himself as Dallas. Now just for the record, I've never really gotten along with anything Dallas, especially Cowboys, so I was a bit leary. The drink arrived complete with a twist and I took a small sip just to test the waters. Dallas hit it out the park, and I've decided to change my rule to only things ending in Romo.
On top of serving signature cocktails, LOA offers two of my favorite beers : Brooklyn and Stone, as well as local favorites Nola Brewing and Abita. Halfway through my cocktail, I decided to reach over and grab a snack. Feeling very comfortable with my surroundings and without an Along Came Polly moment, I dug right in to grab a handful of bar delights. Bar nuts, breadsticks, and popcorn are standard fair, but LOA takes it to another level with an ingenious mixture of bit sized cheese straws, salted sesame sticks, raisins, and an odd green colored orb in which I was not going to try.
I hopped off my stool as I finished my drink and settled up. As I walked around, I noticed the space is filled with great works of art and photography, as well as a great vibe. Maybe next time I'll try some of those green orbs.