In nearly 3 years, since winning the coveted CFDA/Vogue Award, Billy Reid has become a tremendous force and fixture within the fashion world at large. Originally a son of Louisiana, Billy grew up in Amite, LA. and has always been in some way associated with the South.
A few weeks ago, Billy Reid (3927 Magazine Street, La 70115 / 504.208.1200) opened his 10th store uptown on Magazine Street. Located smack dab in the middle of the busiest shopping corridor in Nola, Reid's latest outpost strikes a balance between modern southern grace and sophistication. The interior is well appointed without the pretense felt when retailers try too hard. There is just the right amount of each piece, and the stock is well manicured and runs the gamut of everything Reid.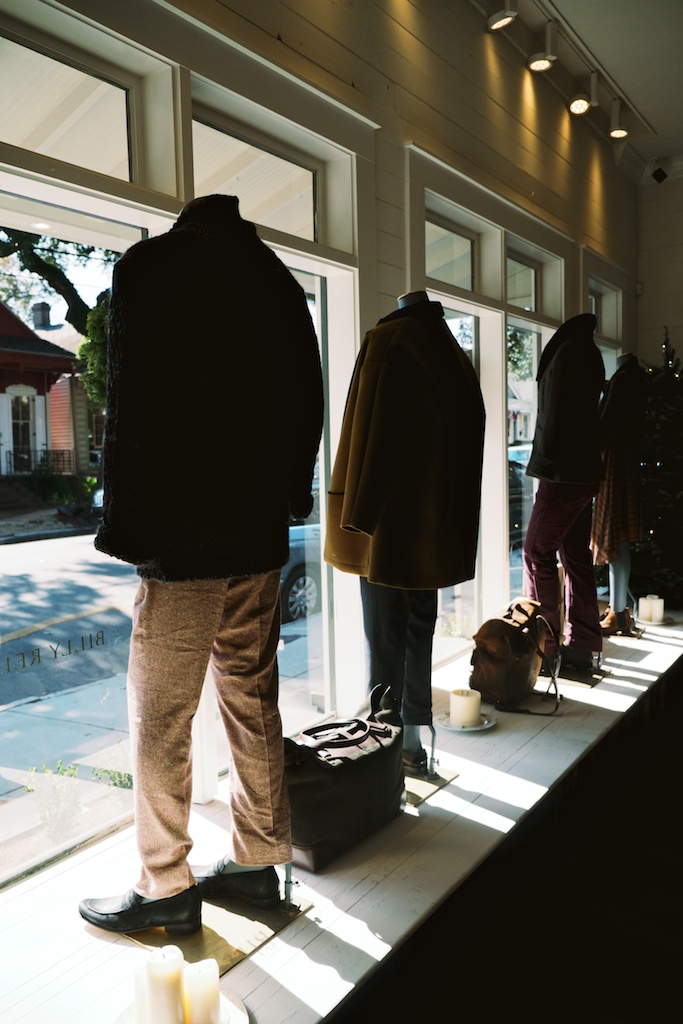 ---
As Billy's stores continue to evolve and take on their own identity, the New Orleans location is certainly special. The shop has the perfect combination of men's and women's pieces, almost 50/50. It's specious enough to walk around and peruse without feeling claustrophobic. The staff is super knowledgable and engaging without the constant nag of "what size were you looking for?".
This is truly just another sign of the great things that are happening in our city. Folks like Billy Reid and other top brands are investing in New Orleans and our future. The store is beautiful and accessible and reflects an aesthetic that aligns perfectly with Nola. In the words of late and great Frank Davis, it's "Naturally N'awlins" already.