It seems to me that the burlesque scene around Nola has exploded. Burlesque has been a part of cultural landscape since the inception of Jazz and we are quickly becoming the town that all other scenes are measured.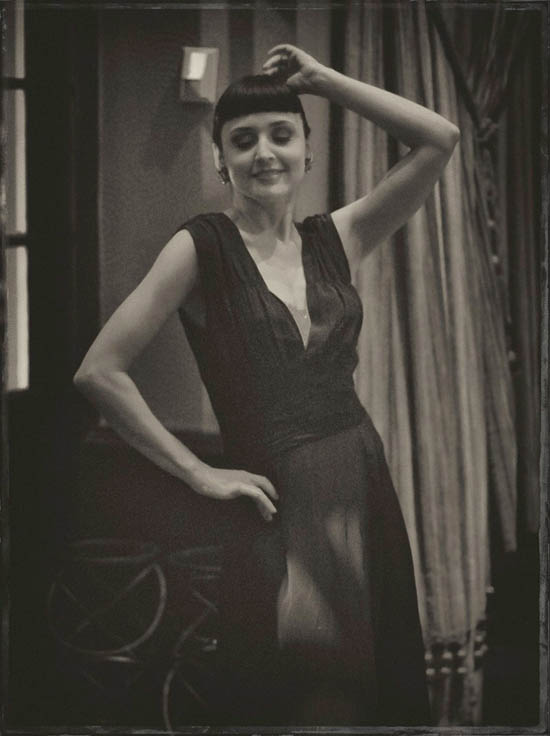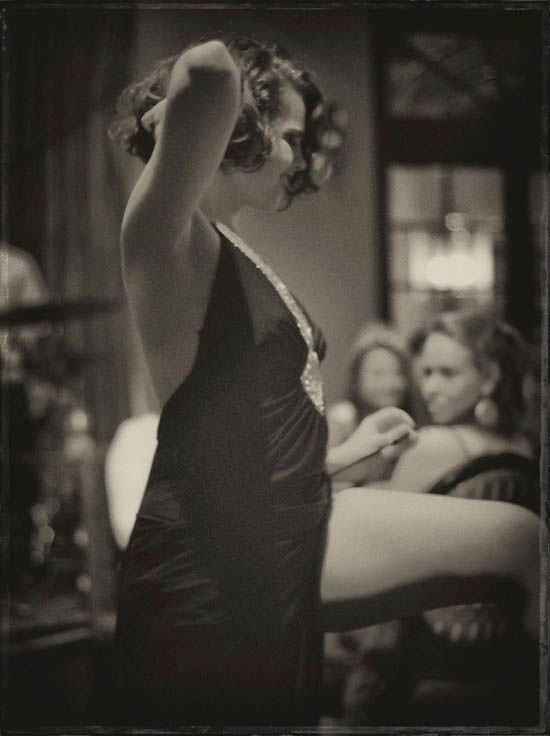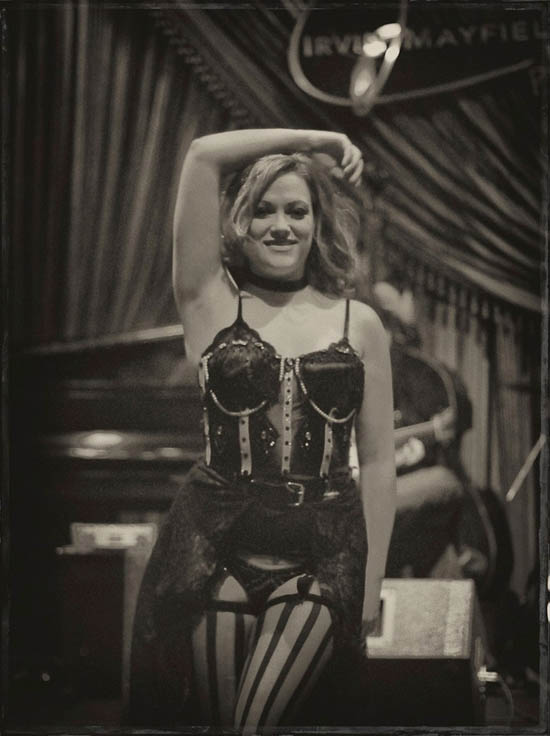 Every Friday from Midnight until 2 am, Irvin Mayfield's Jazz Playhouse within the Royal Sonesta Hotel offers up some of the best burlesque talent in New Orleans.
"Trixie Minx of Fleur De Tease and trumpeter Leon "Kid Chocolate" Brown are uniting contemporary Burlesque with classic jazz in the club's presentation of "Burlesque Ballroom". "With the Burlesque show we're turning back the clock to the era where jazz met Burlesque on Bourbon Street, circa 1950," explains Irvin Mayfield. "By pairing Trixie Minx with Leon Brown, we have created an intimate, sexy, and jazzy after-hours destination for mature audiences."
Alongside headliner Trixie Minx, the other performers included New Orleans Burlesque veterans Roxie Le Rouge and Mina Méchante, as well as Blu Reine and Cherry Brown, which I had previously never seen. There were a ton of folks who filled up the room and it seemed like a great mix of tourists and locals alike. Of course being at the corner of Bourbon Street helps with foot traffic, but the club was gleaming with excitement. Unlike any other burlesque show I've ever seen, the Ballroom Burlesque show had the performers slink and prance around the whole club, interacting with the truly hypnotized audience.
Finally, the most impressive part of the show was that each performer had her own distinct style and grace. I know I'm certainly stating the obvious here, but the amount of space and area they had to work with inside the club, it gave them each the ability to truly show their creativity. The show was so worth it and for 2 hours we all soaked in the nostalgia.